Saturday 4 November saw the opening of the inaugural Scottish Landscape Awards (SLAs) at Edinburgh's City Art Centre.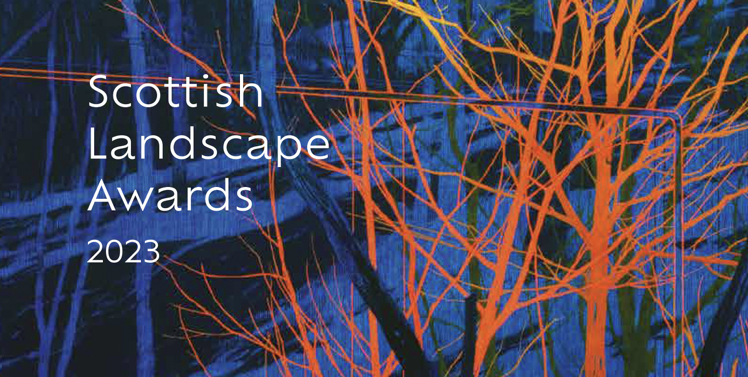 And I was delighted to be able to attend the highly anticipated private view of this prestigious new exhibition the evening before, having had my etching of Dunnottar Castle shortlisted for the SLAs back in July.
It was one of only 133 artworks to be shortlisted from almost 3000 entries and, although it didn't win a prize, I was extremely proud to see it hanging in a fantastic spot in one of the country's best and most visited public galleries.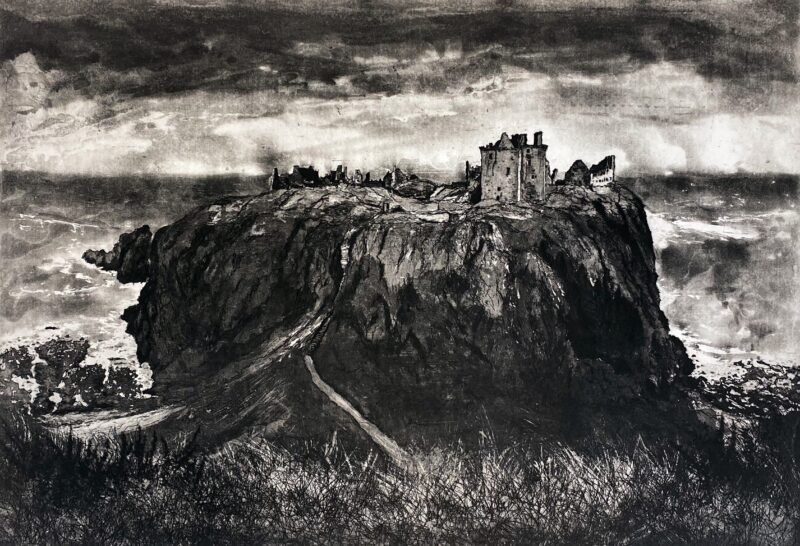 It was a wonderful evening of catching up with some old friends in my former Edinburgh stomping ground, as well as meeting a few of my own favourite artists for the first time. It also allowed me to see what's happening right now at the sharp end of Scottish landscape painting and printmaking.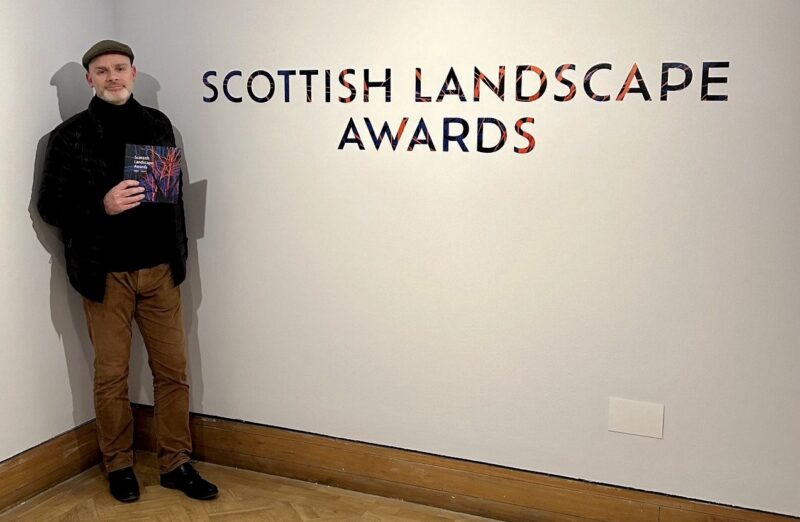 The variety of work on show at the Scottish Landscape Awards – not to mention the talent and skill employed to create it – ensure that this is a hugely enjoyable exhibition for artists and art lovers alike, showcasing the country's huge diversity in subject matter and the many different and intriguing techniques used to create the pieces.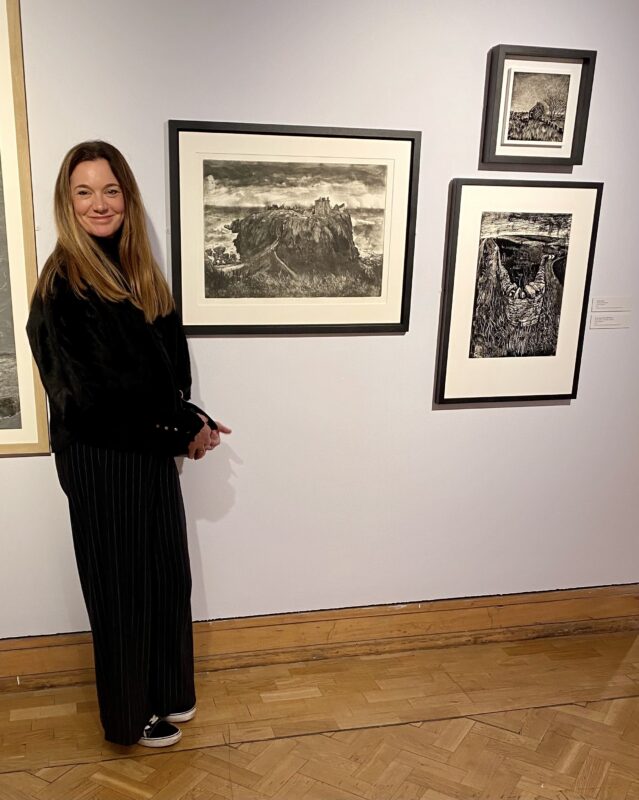 And, of course, its always great to see your work shown alongside your peers and some of this country's most successful and admired artists.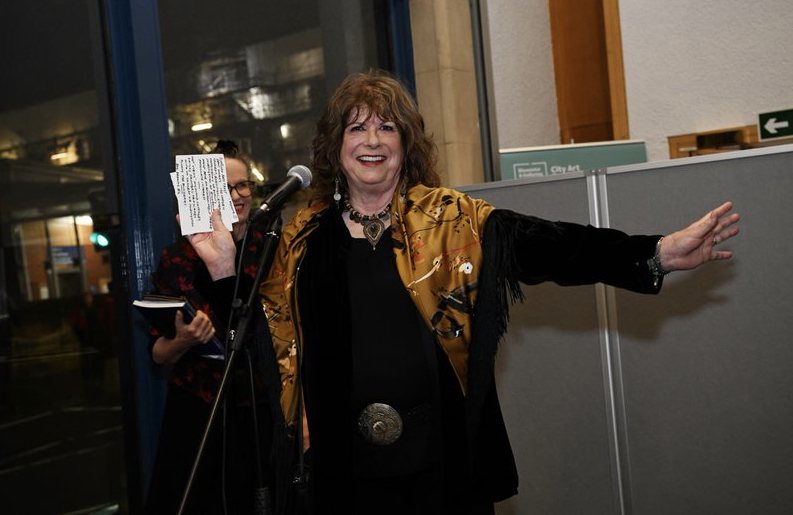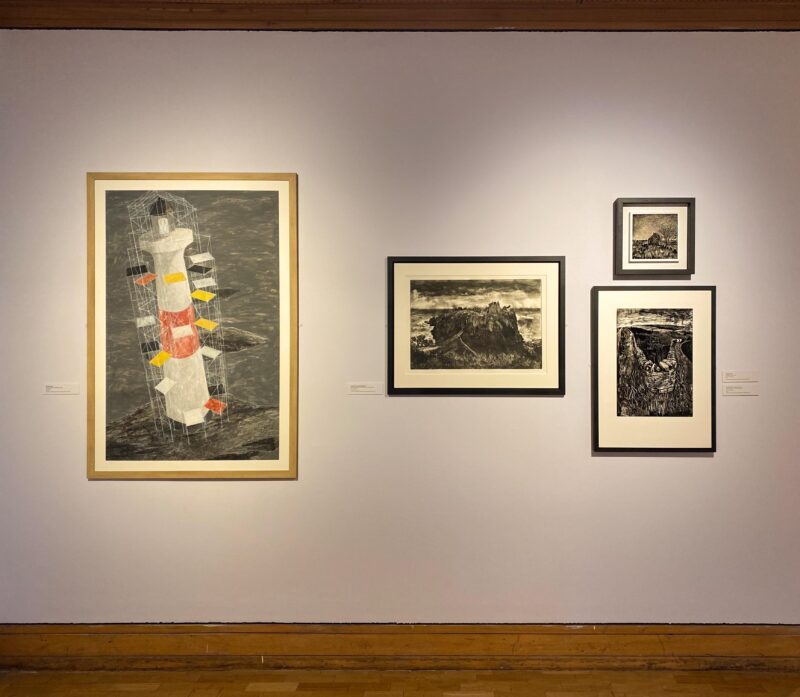 My image of Dunnottar Castle came about as part of a commission I was awarded by Aberdeen Art Galleries & Museums in January 2023. Click here to learn more about and the various printmaking methods I used in its creation. I am also very proud to have an artist's proof of this print, along with the 3 others I produced for that commission, in Aberdeen Art Galleries & Museums' permanent art collection.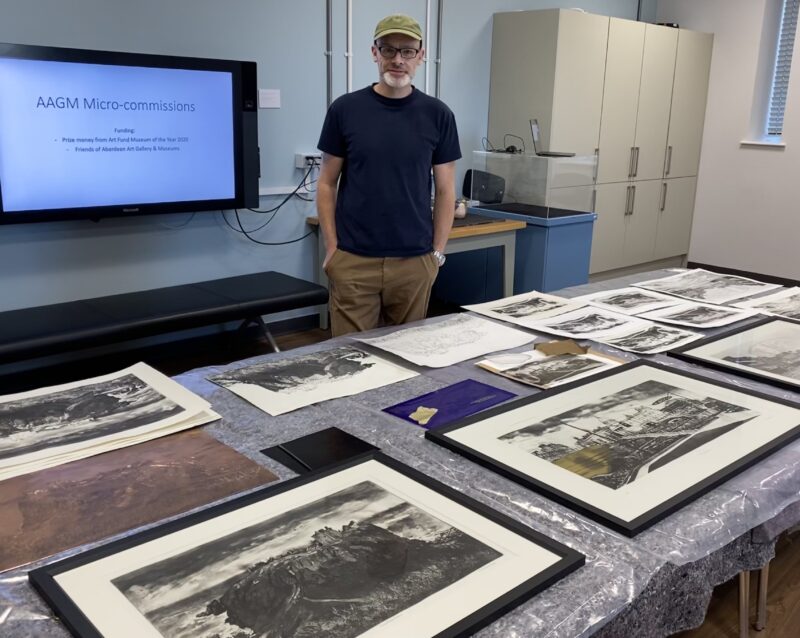 This has been a particularly busy and hugely rewarding year for me so far: with two successful solo shows under my belt at Frames Gallery in Perth and Inverness Creative Academy; the aforementioned commission from Aberdeen Art Galleries & Museums; and another for luxury Edinburgh-based leather goods brand Strathberry Ltd (of which there will be more to report soon).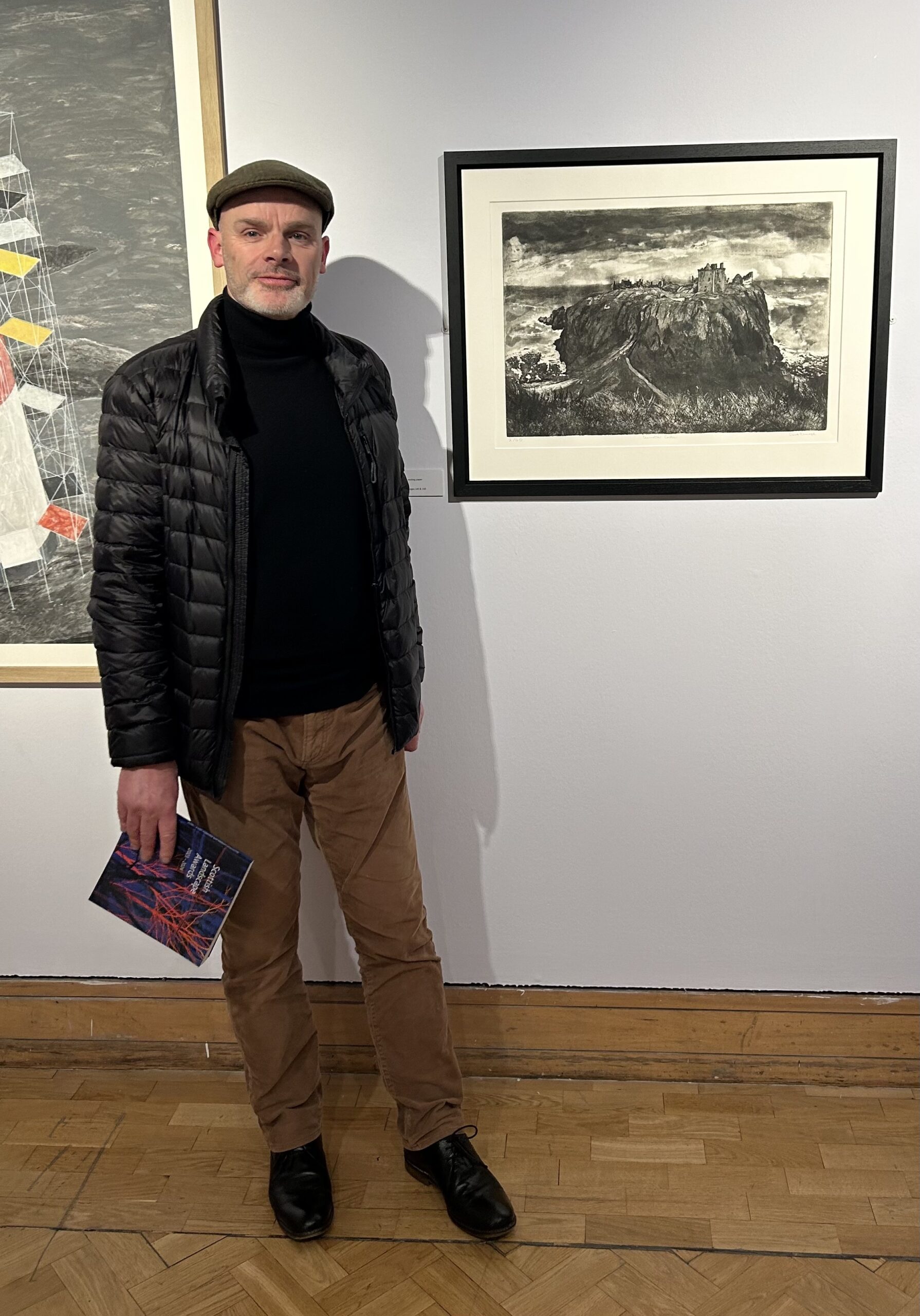 And having my work included in the inaugural Scottish Landscape Awards exhibition, as well as featured in the gorgeous catalogue that accompanies the show, means that this has also been my most successful year to date.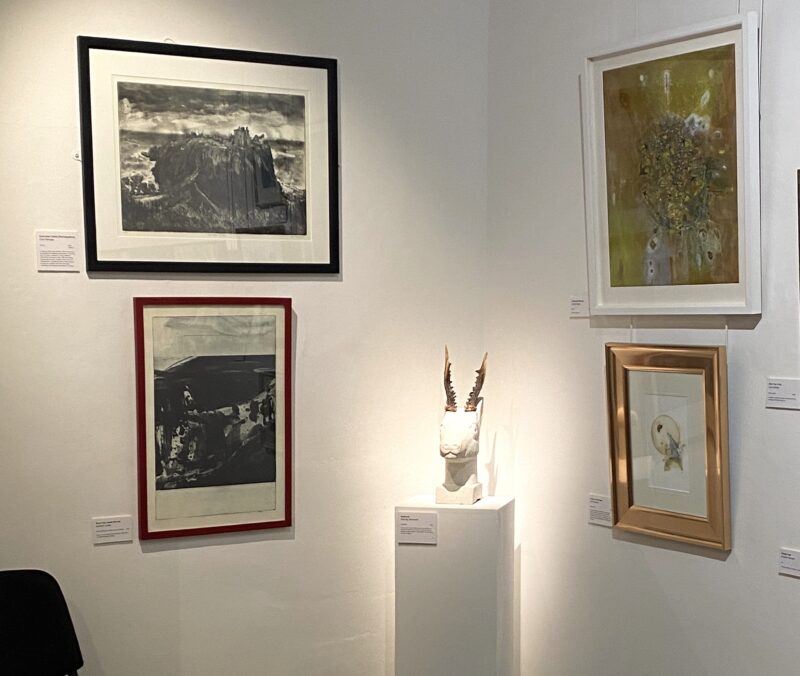 But it doesn't end there for 2023, or for this particular print! I am happy to say that Dunnottar Castle is also featured in the Meffan Art Gallery annual winter show, which opened in Forfar on Friday 10 November.
As for the rest of the year, I will be working hard to produce new paintings and prints for my next solo show, which is at Graystone Gallery in Edinburgh in February. Details to follow, but I am excited to be the first artist to have a solo show at their brand-new gallery premises in Stockbridge.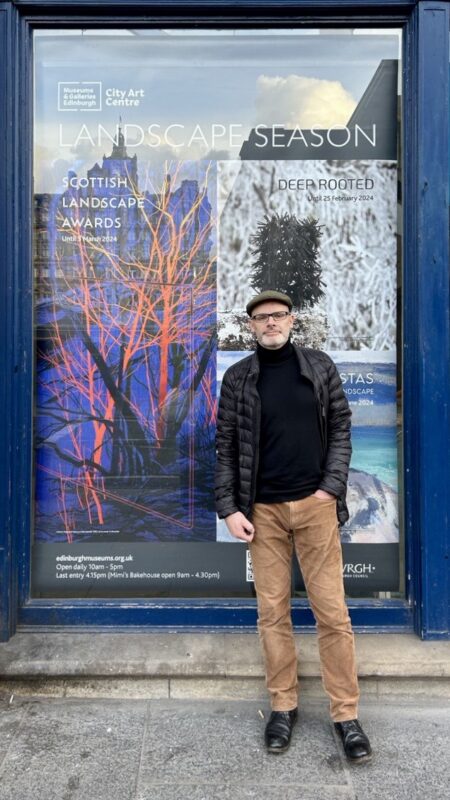 The Scottish Landscape Awards is on until 3 March 2024 at the City Art Centre, Edinburgh. Click here to buy a gorgeous catalogue featuring every picture in the exhibition.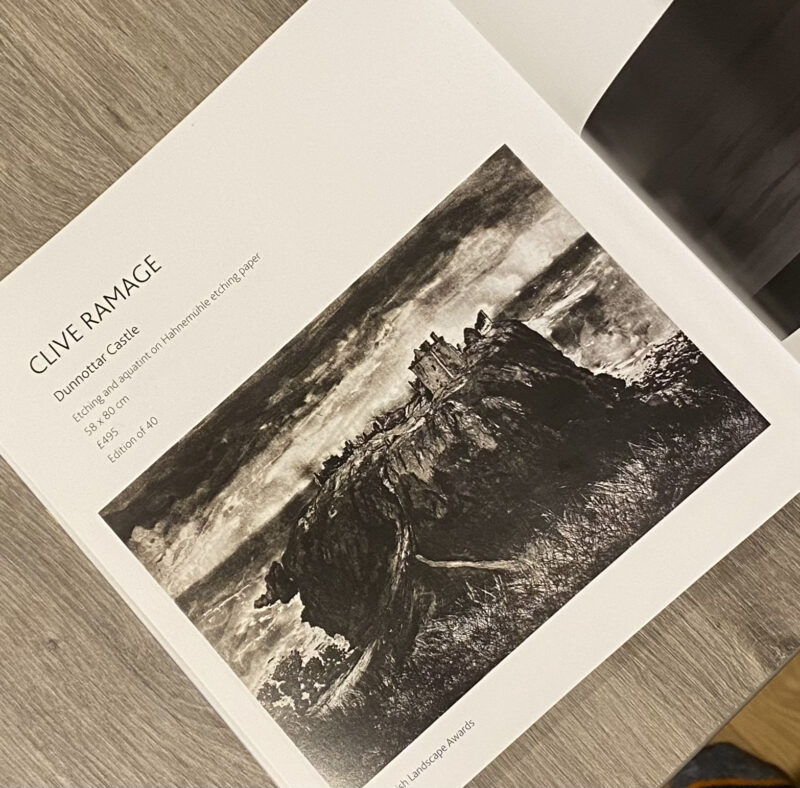 Dunnottar Castle, in a limited edition of only 40 signed and numbered prints, is currently available to purchase (in a frame) at the City Art Centre, Edinburgh and the Meffan Institute, Forfar. Unframed prints can also be bought directly from my shop by clicking here.