I am delighted to announce that Paintings & Prints: From Scotland To The Moon, my latest solo exhibition, is now on show at Inverness Creative Academy.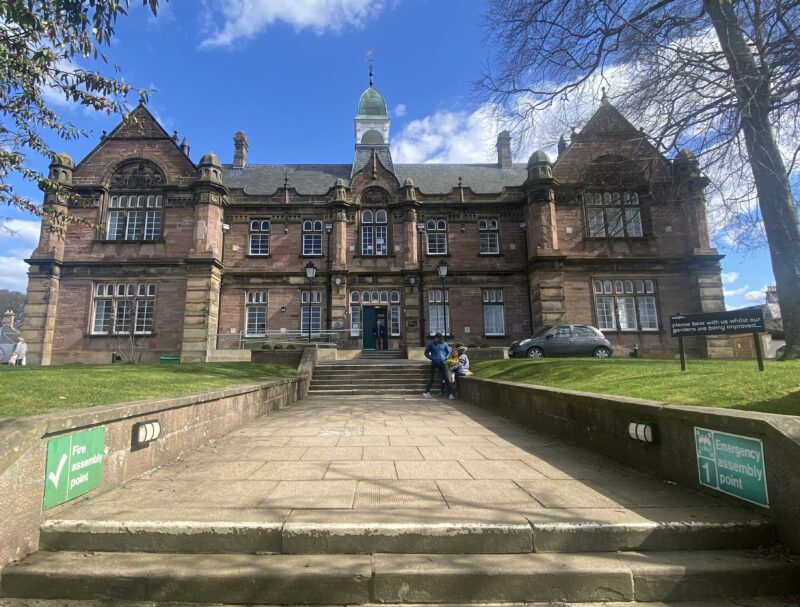 The Assembly Hall at ICA has to be the most beautiful gallery space I've ever seen, never mind shown my work in, and I'm delighted with how my 20 paintings and 18 prints look in such a fabulously well-lit and stunning exhibition space.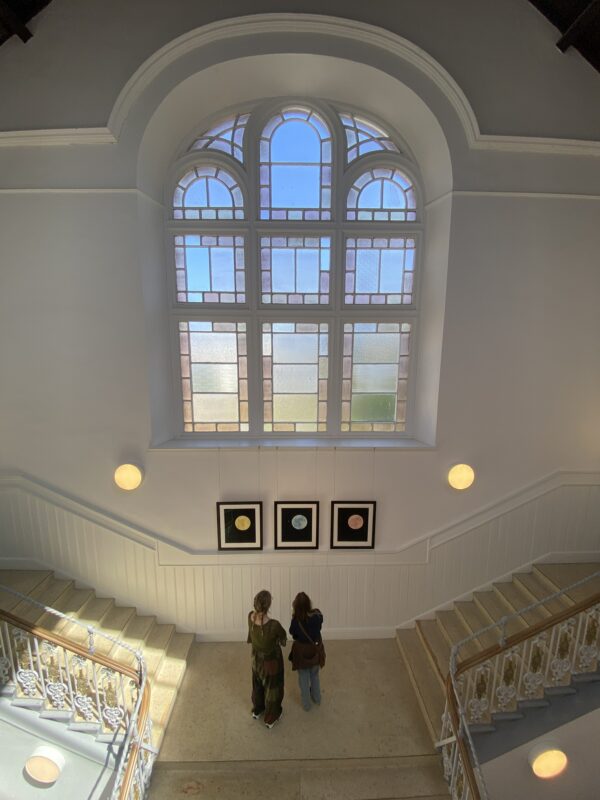 The staircase provided the perfect place for my 3 Glitter Moons, leading visitors to the upstairs level to where my etchings and watercolours are hanging.
The whole gallery benefits from wonderful natural light provided by the many windows and the great arched window on the stairwell. In addition to that there's a spotlight above every single picture and this really shows off my work beautifully.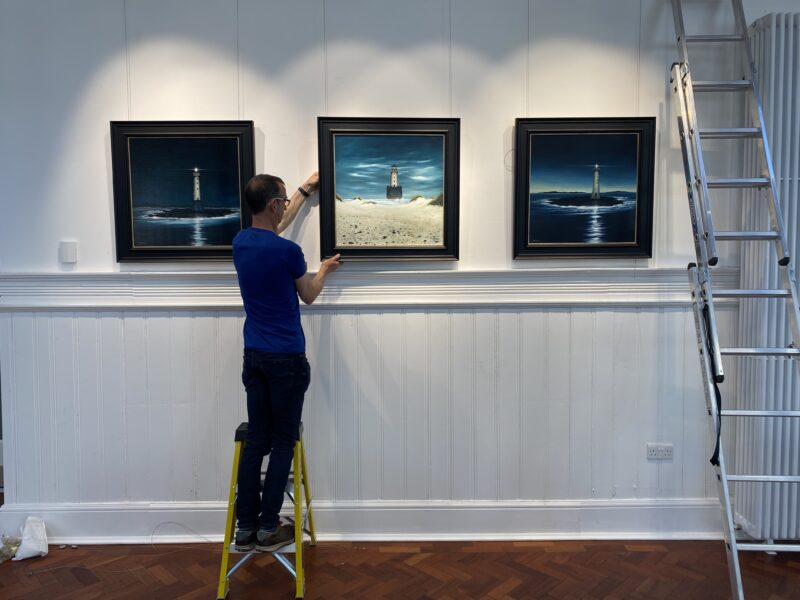 And before even half of my pictures were on the walls I was presented with a glowing review of the show by Gael Hillyard, who did a wonderful job of describing the effect my oil paintings and Glitter Moons had on her. Read the full review here.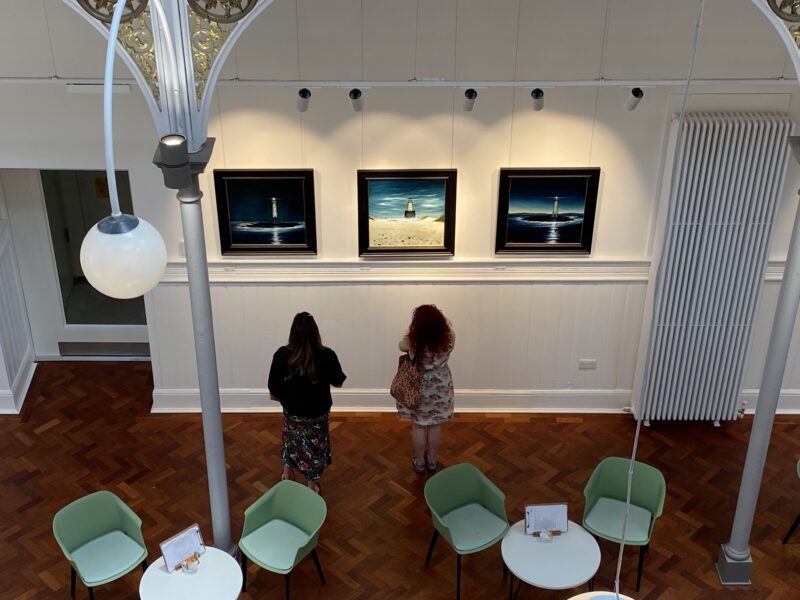 Paintings & Prints: From Scotland To The Moon continues until 15 July and the gallery is open Mon-Fri 9-5pm and 9-3pm on Saturdays (free entry).