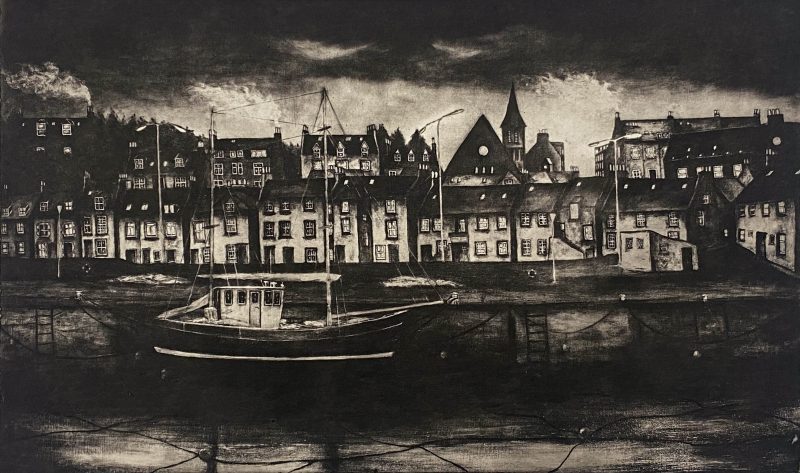 Tomorrow marks the start of the Pittenweem Arts Festival (6-13th August) and I'm very happy to be taking part alongside fellow members of Fife Dunfermline Printmakers Workshop. I'm looking forward to seeing all the work we have on show at the preview this evening.
All are welcome to come along tonight for an early viewing  between 6.30-9pm at Lesser Church Hall, James St, Pittenweem.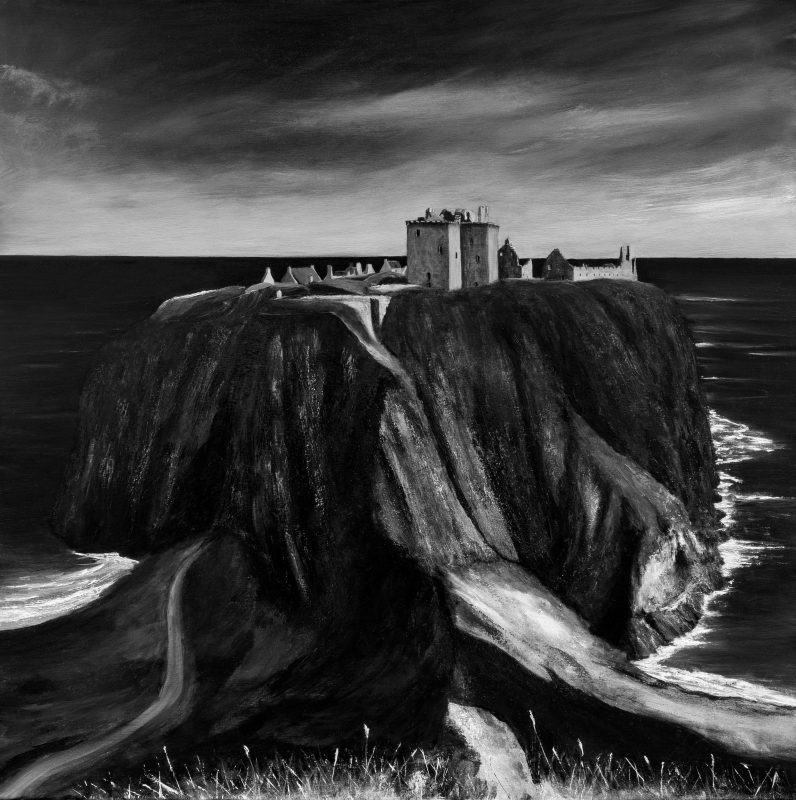 Above are 2 of the large framed prints I have in the show, St Monans and Dunnottar Castle. Both etchings were produced in July especially for this event.
I'll also be showing my Blue Moon etching (below). There are only a few left from this very limited edition of 20 numbered prints, so if you want to own one you best hurry to bag yours!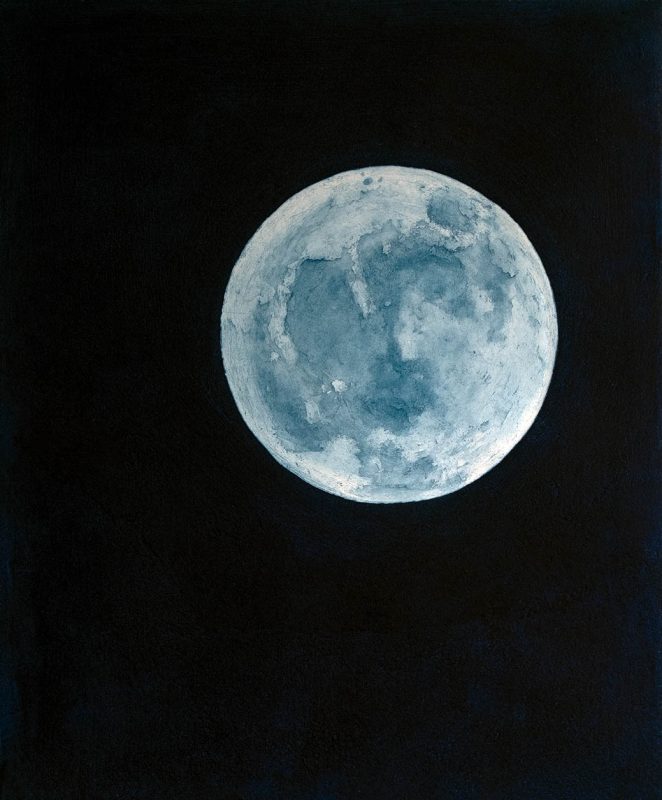 I have a few other mounted prints available from the venue including the following, all of which are fairly local to the area: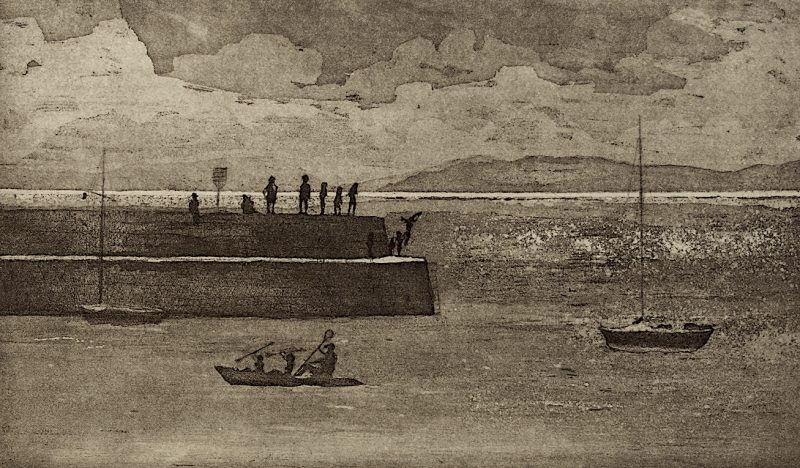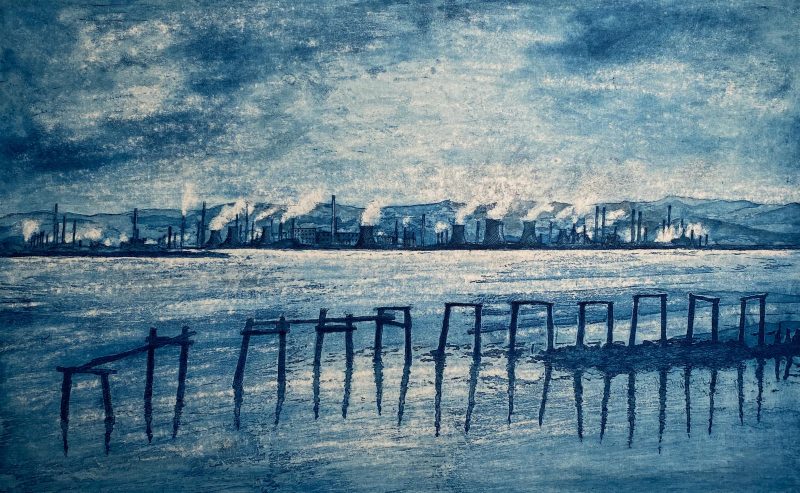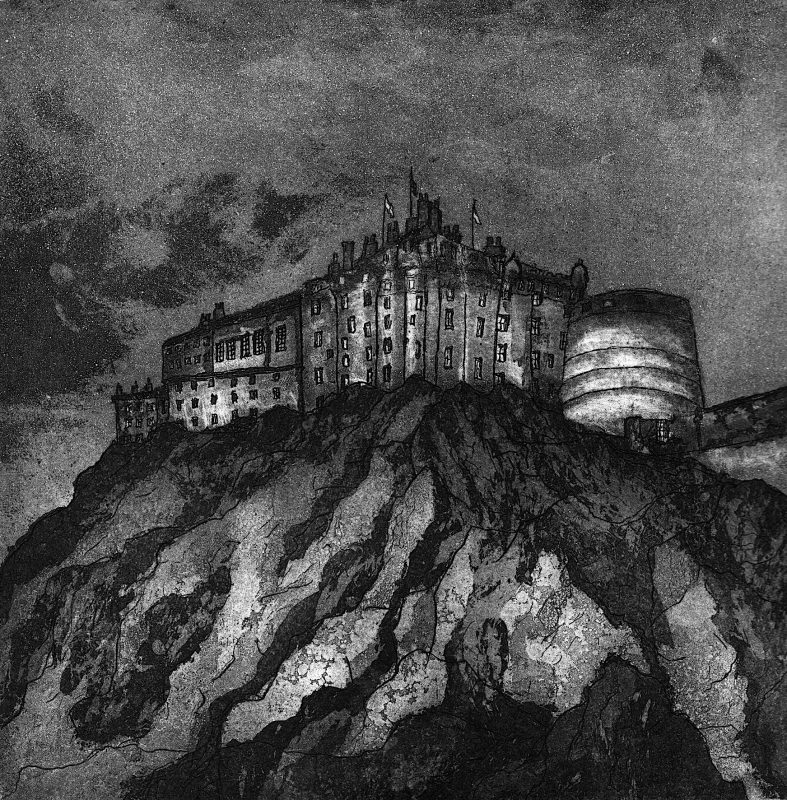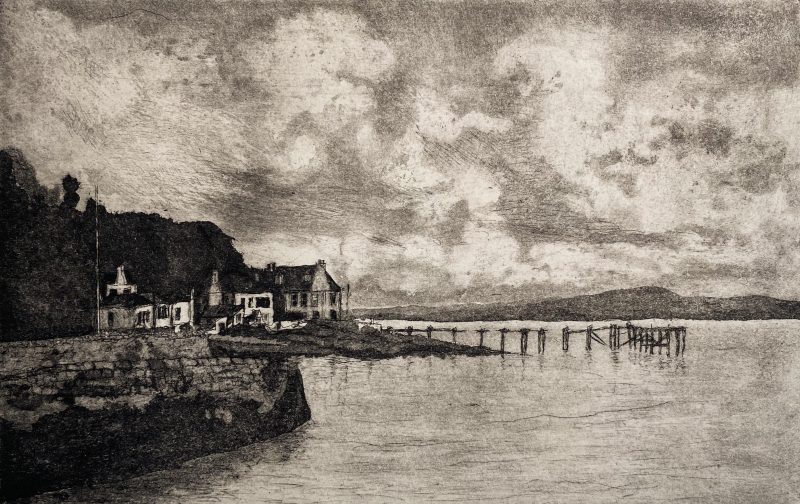 If you can get to Pittenweem during the festival you will find art filling the streets and almost every home above the beautiful harbour and beyond. It's a fantastic event and well worth the trip for a great day out!
More details about the festival and invited guest artists can be found here!