I am delighted to be showing two recently finished large oil paintings for the first time with Ballater Gallery at this weekend's Aberdeen Art Fair (details below)
Dunnottar Castle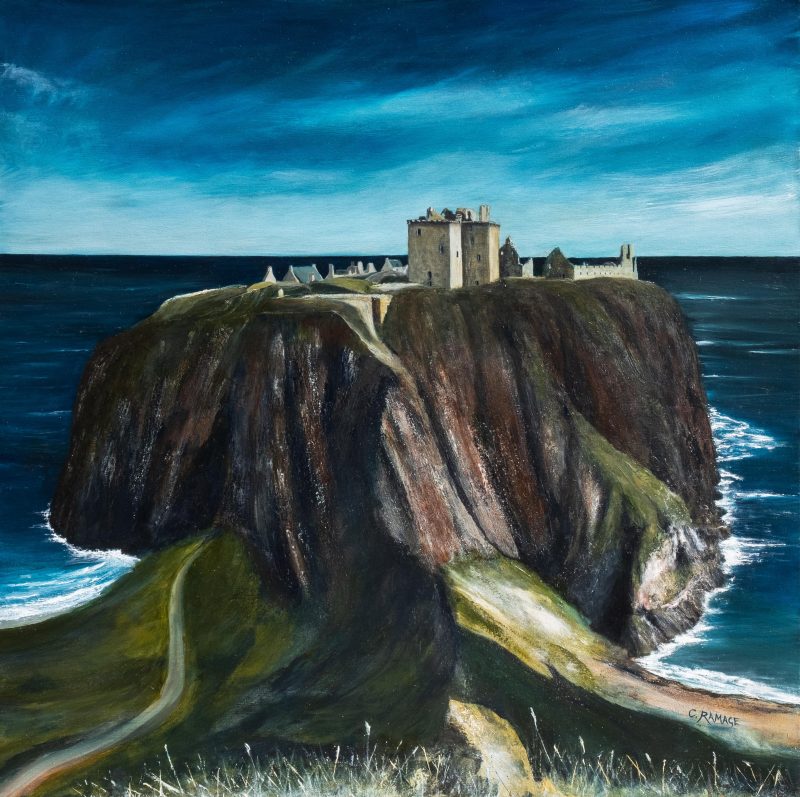 Dunnottar Castle is quite possibly THE perfect landscape painter's subject. Sitting atop a magestic outcrop of rusty red sandstone, surrounded by constantly changing seas and skies, it's sheer immensity and magnificence are breathtaking – the scene simply demands to be painted!
My favourite place to paint!
The above painting is the view from the little bridge that spans the deep gully and leads to the cliffs on the western side of the castle. Those cliffs have also been a favourite haunt of mine over the past few months and are a great spot to paint en plein air (below).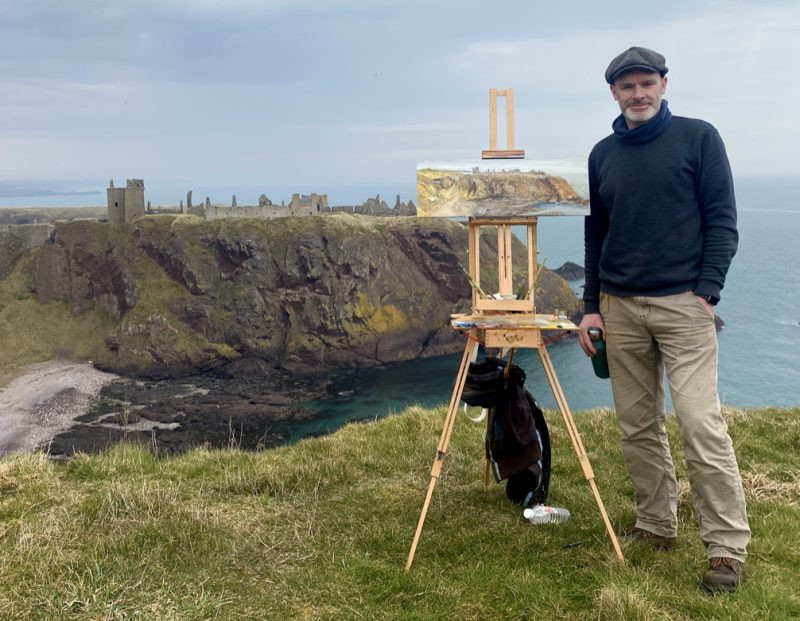 After spending several months working on this particular painting – and trying do the scene the justice it deserves – it will be great to see it hanging at the Aberdeen Art Fair (AAF) from this Friday.
Preview 6–9pm at Aberdeen Music Hall
Muckle Flugga – the UK's northernmost lighthouse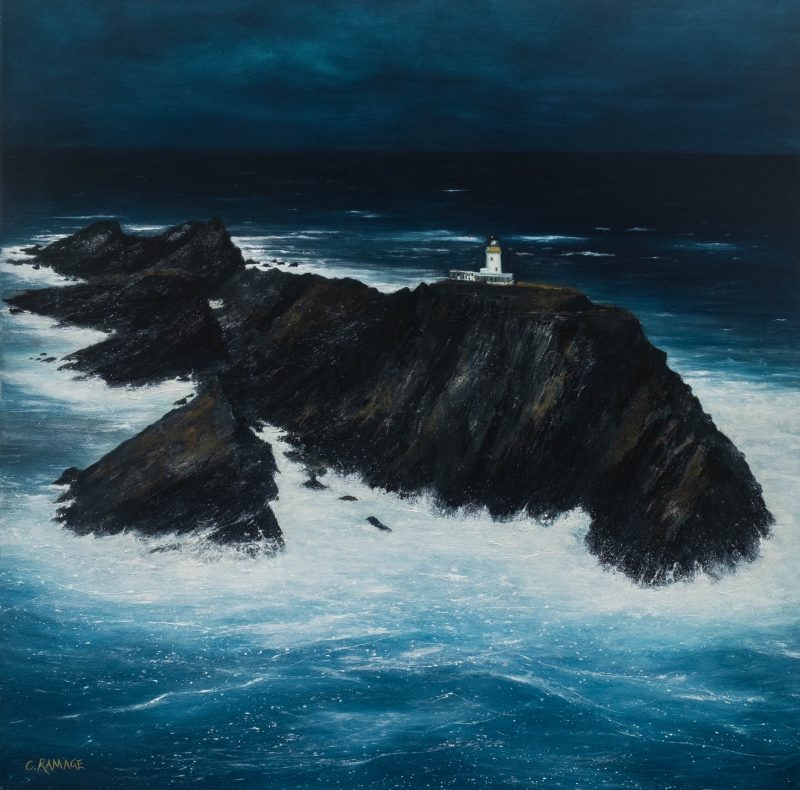 Also on show at Aberdeen Art Fair with Ballater Gallery will be this newly finished oil painting of the mighty Muckle Flugga!
Muckle Flugga (Old Norse Mikla Flugey, meaning "large steep-sided island") is the northernmost point of the British Isles and, in my own humble opinion, has to be one of the most dramatic lighthouse locations on Earth.
I hope to have captured something of the rugged nature of the rock itself, but also of the precariousness of that lonely lighthouse perched upon it. The perpetual crashing of great ocean waves has done little to change this scene since the lighthouse was built in 1854. But nothing lasts for ever – apart from oil paintings hopefully!
Maybe see you at the preview!
Preview Evening: Friday 2nd September 6pm – 9pm
Opening times: 10 – 5pm Saturday 3rd & Sunday 4th September
Find Ballater Gallery on Stand 12.
Free entry for all for both the preview evening and Saturday/Sunday