Clive Ramage is a painter and printmaker
living and working in Scotland
Please see my Blog for latest news and exhibition information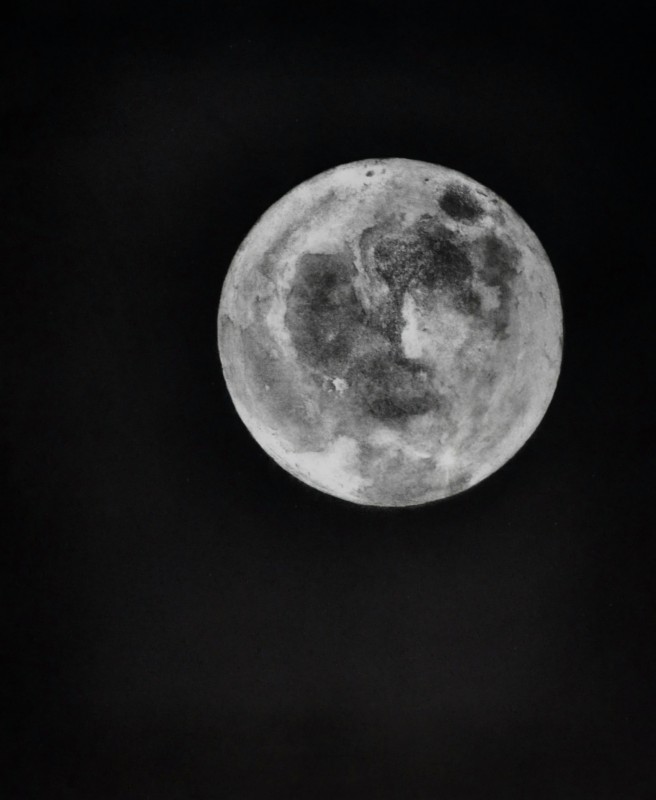 In my paintings and prints I try to recreate the atmosphere and sensations I feel when I am out in the landscape or wandering around a city. I will often make sketches and take photos for reference then usually complete my paintings back in my studio.
I primarily use oil on canvas, but also like to work with watercolour and ink. Influences include Schiele, Klimpt, Turner, Picasso and Whistler; as well as some more modern and local artists like Joan Eardley and John Bellany. However, it is the beauty to be found in the cities and the landscapes of Scotland which continue to inspire me most.
My paintings and prints have featured in many prestigious exhibitions, including the Royal Scottish Academy (RSA) Open where my entry was used as publicity material for the show; the Royal Glasgow Institute of Fine Arts Annual Open, The Royal Scottish Society of Painters in Watercolour and the Society of Scottish Artists exhibitions (SSA).
The work I have done at Dunfermline Printmakers Workshop Cooperative (FDPW) features in the Etchings Gallery. I was thrilled to be given the opportunity to take part in providing screenprinting workshops for the public in conjunction with the Andy Warhol: Pop, Power and Politics exhibition held at the Scottish Parliament throughout October 2013.
My work is held in private collections around the world and is available for sale directly via the Contact page on this website, so please get in touch if you see something you like. Other works can be purchased at Morningside & Marchmont galleries in Edinburgh, Frames Gallery, Perth & Gallery Heinzel, Aberdeen. Work can also be purchased directly from me at Fire Station Creative in Dunfermline.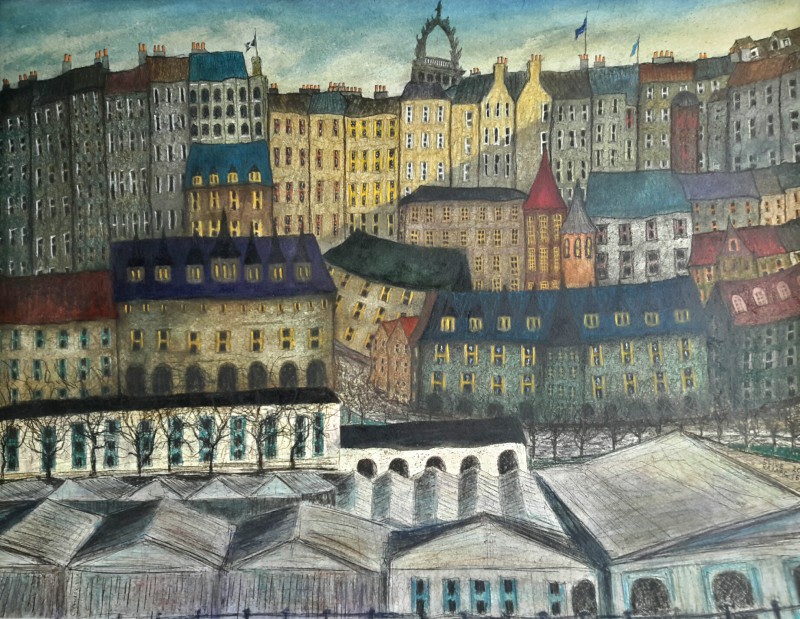 Exhibitions and projects include:
2017 – arTay, Perth festival of the Arts (18-21st May)
2017 – Strathearn Gallery, Crieff, Grand Art (22 April – 21st May)
2017 – Quay Gallery, Aberdour
2017 – Gallery At Fifty Five, Stonehaven
2017 – Morningside Gallery, Small Paintings Exhibition
2017 – Frames Gallery, Perth, Winter's Beauty (19 Nov – 28 Jan 2017)
2017 – Royal Scottish Society of Painters in Watercolour (RSW) Annual Open
2016 – Society of Scottish Artists (SSA) Annual Open (November 2016)
2016 – Quay Gallery, Abrerdour (Oct-Dec)
2016 – Macmillan Art Show, Bonhams, Edinburgh (25-28th Aug)
2016 – Morningside Gallery, Edinburgh
2016 – Maggie's Cancer Care Charity Event, Edinburgh (June 23)
2016 – Gallery Heinzel Summer Show (11 June – 20 August)
2016 – St Columbas Hospice Art Show, Edinburgh (2-5th June)
2016 – Fire Station Creative, Tennants Exhibition (May)
2016 – arTay, Perth festival of the Arts (May)
2016 – Frames Gallery, Perth, The Art of Printmaking (5 March – 2 April)
2016 – Morningside Gallery, Small Paintings Exhibition (January)
2015 – Society of Scottish Artists (SSA) Annual Open Exhibition (Dec 21 2015 – Jan 18 2016)
2015 – Gallery Heinzel, Aberdeen (mixed Winter Exhibition, November 2015 – March 2016)
2015 – Fire Station Creative, Dunfermline (Fife Dunfermline Printmakers exhibition Dec – Jan 2016)
2015 – Marchmont Gallery, Edinburgh
2015 – Edinburgh Art Fair (as part of Dunfermline Printmakers Workshop, 12-15 November)
2015 – Fire Station Creative, Dunfermline Solo Exhibition of Northern Lights (November 2015)
2015 – Gallery Heinzel, Aberdeen (mixed Summer Exhibition, June 2014 – August 2015)
2015 – Fire Station Creative, Dunfermline (from July 11th)
2015 – Stage Door Bistro, Dunfermline (from July)
2015 – ArTay (Perth Festival of the Arts)
2015 – Frames Gallery, Perth (March)
2015 – Marchmont Gallery, Edinburgh
2015 – Morningside Gallery, Small Paintings Exhibition
2014 – Abbot House, Dunfermline (December – January 2015
2014 – Gallery Heinzel, Aberdeen (mixed Winter Exhibition, 14 Nov 2014 – March 2015)
2014 – Morningside Gallery, Edinburgh (Winter Exhibition)
2014 – Edinburgh Art Fair (as part of FDPW, 14–16 November)
2014 – St Andrews Museum & Gallery (Sept–November)
2014 – Flaubert Gallery, Edinburgh
2014 – Du Brus Brewery, Dunfermline
2013 – FDWP Christmas Exhibition
2013 – present – Morningside Gallery, 94 Morningside Road, Edinburgh
2013 – Royal Glasgow Institute of the Fine Arts Open, McLellan Galleries, Glasgow (Nov/Dec)
2013 – Impact 8 International Printmakers Conference, Duncan of Jordanstone (Aug)
2013 – Coburg Studios and Gallery, Leith (17-22nd June)
2013 – Dunfermline Printmakers Summer Exhibition, Lochgelly Center
2013 – Boxed set commissioned by The Carnegie Trust as part of FDPW
2013 – Flaubert Gallery, Edinburgh
2013 – Royal Society of Painters in Watercolour Open 2013, RSA Edinurgh
2012 – Winter Exhibition at the Meffan Gallery, Forfar
2012 – Royal Scottish Academy (RSA) Open
2012 – Fife Dunfermline Printmakers Annual Christmas Exhibition
2012 – 20/20 Print Exchange, Hot Bed Press (touring exhibition throughout UK)
2011 – Present – Flaubert Gallery, Edinburgh
2009-2011 – Limekilns Gallery
2008-2011 – Culross Gallery
2007-2010 – Fife annual open art exhibition, Kirkcaldy Museum and Art Gallery
2006-2010 – Roseangle Gallery, Dundee
© All material is copyright of Clive Ramage 2016