Here's a quick update on a few things that have happened recently and will be happening over the next few weeks.
Grand Art
Grand Art Exhibition opens tomorrow at Strathearn Gallery, Crieff
I have a few pieces in this show at the lovely Strathearn Gallery including these 2 above and below. It's on until 21st May, so do drop in tomorrow for the opening or before the show closes in a month.

Quay Gallery
I also have new work on show at The Quay Gallery, Aberdour, including this large oil of The Bass Rock (a favourite subject!).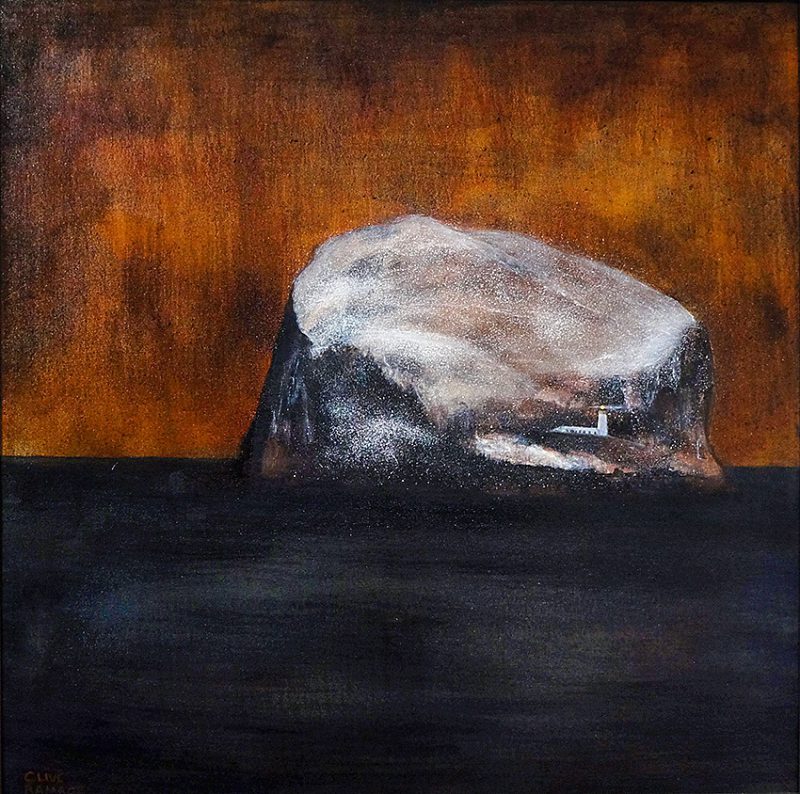 Studio Move
The other news is that I have left Fire Station Creative and will no longer be taking part in exhibitions or open studios at there. I will, however, be opening my new studio doors (in Edinburgh) to the public at some point in the future, so keep an eye out for news on that front.
And Finally …
Many thanks to those who visited the recent show at Gallery at Fifty Five in Stonehaven. The feedback was fantastic and I look forward to exhibiting there again in 2018.
Until then, I'll be working on new pieces including more versions of the 2 hand-painted etchings above and those I've done of Edinburgh and the East Neuk, along with more oils based on my recent travels to Yorkshire, Cornwall and Northumberland. There will no doubt be a few more lighthouse paintings and new etchings in the pipeline too.
There's more to report as far as exhibitions coming up are concerned and an exciting piece of news (for me at east!) about my work featuring in a new glossy magazine … but I'll leave that for next time.
You can always find more updates and pictures of my latest works in progress etc by following me on:
Instagram: https://www.instagram.com/cliveramageartist/?hl=en
Facebook: https://m.facebook.com/clive.ramageart.9?ref=bookmarks
[wdi_feed id="1″]