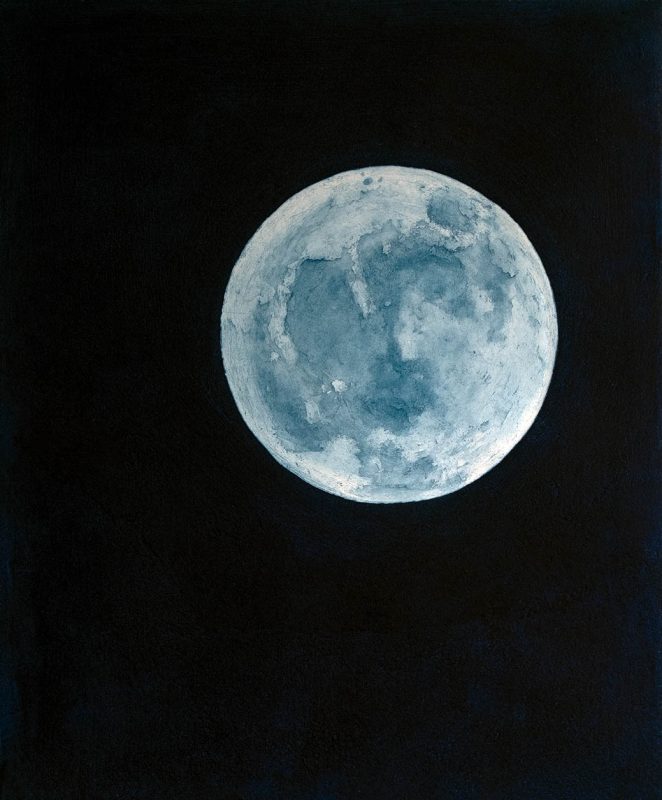 I was over the moon to read a lovely review of my work in Monday's Scotsman by Susan Mansfield in her review of Pittenweem Arts Festival. Here's a link to the whole article (which also mentions several of my fellow Dunfermline Print Workshop members) and the relevant part relating to my work in particular is below: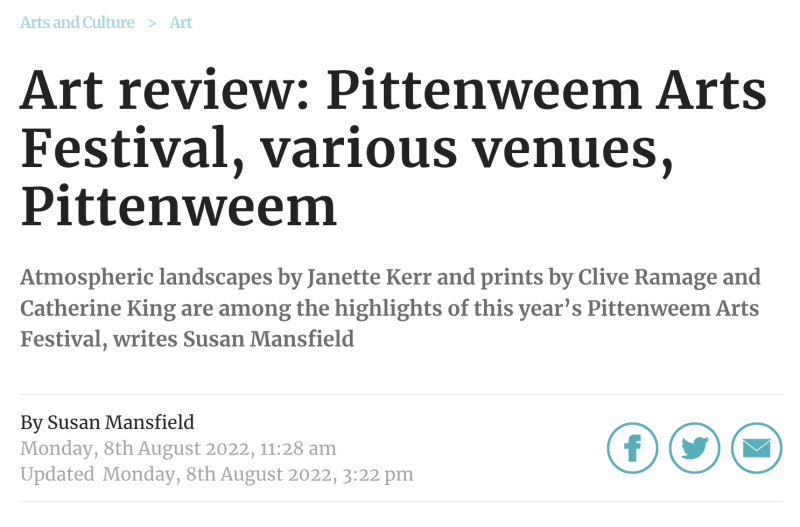 "The theme of the sea also comes up again and again in the work of Fife Dunfermline Printmakers Workshop in the Lesser Hall in James Street. Also part of the invited programme, this artist-run cooperative brings together a range of artists working in different styles and media. Particular highlights include Clive Ramage's striking etching of the moon and Catherine King's large monotype landscape, capturing weather, clouds and water in saturated shades of blue and grey."
And I am also delighted to report that 3 of my Blue Moon prints sold on the very first day! That means there's only 2 left to buy from the very limited edition of just 20 numbered prints!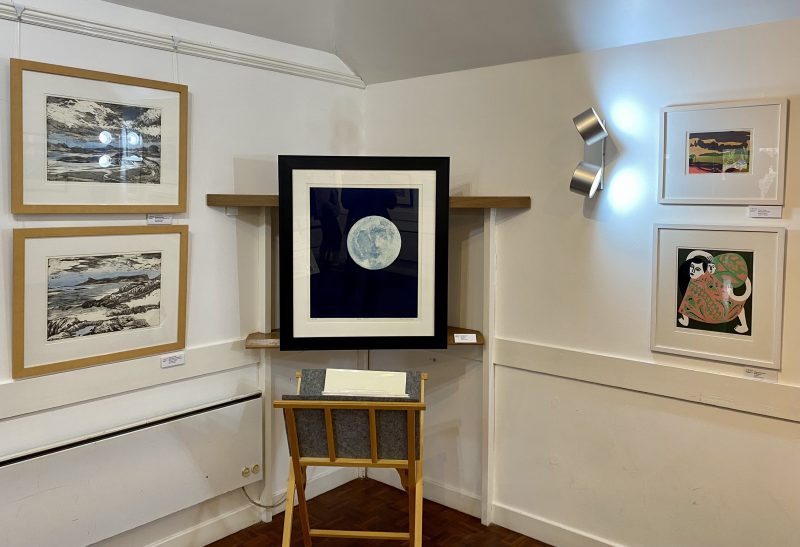 This moon etching really does seem to glow as brightly as the real thing and it makes a beautiful and bold statement on any wall. It comes from an extremely limited numbered edition of 20 and they have consistently sold at the few shows I've entered them.
Here's a video of me pulling a print from the copper plate just last week …
There are now only 2 numbered prints left, plus a few artists proofs (which I'll be holding on to for my North East Open Studios (NEOS) event 10-19 Sept 2022 – more details to come!).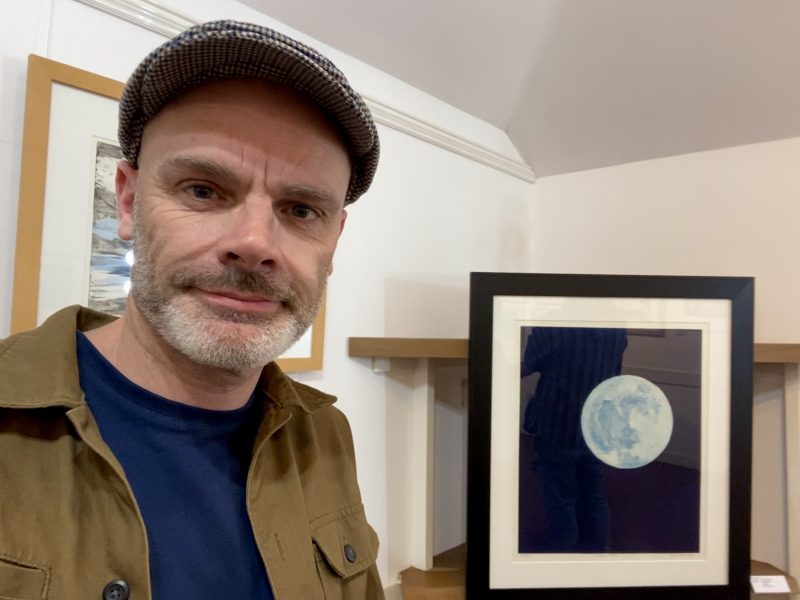 So if you want your very own Blue Moon to gaze at whenever you like then get in touch with me now or follow the link to my shop and bag yours before they're all gone!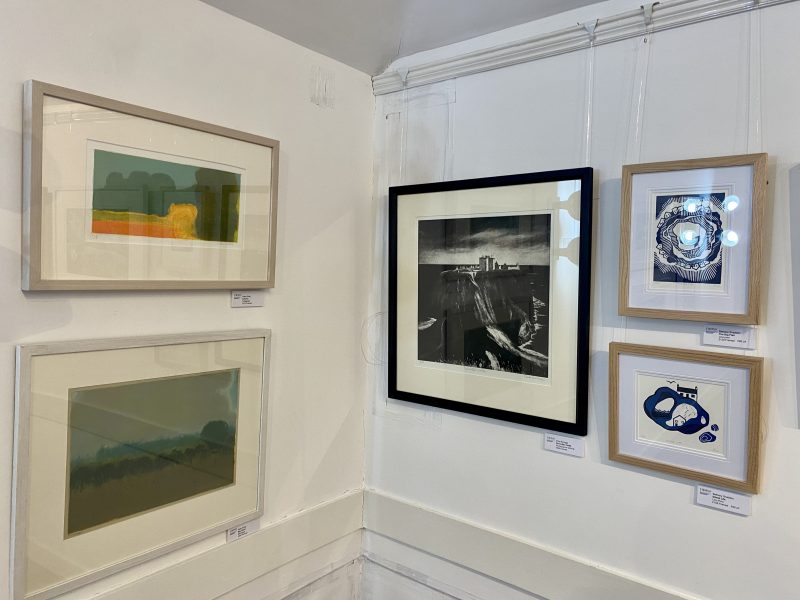 ………………………………………….
Original, hand-made etching printed on 310gsm Hanhmuhle etching paper.
Limited to an extremely small edition of only 20 prints.
Image size: 57.5 x 47 cm (22.5 x 18.5 inches)
Paper Size 71 x 53.5 cm / (28 x 22 inches)
Shipping: The print is sold unframed, but lovingly wrapped and rolled in tissue and packaged in a tough cardboard tube for protection. UK p&p is £20 and shipping time is around 2 weeks. International delivery is £25 but allow up to 3 weeks.