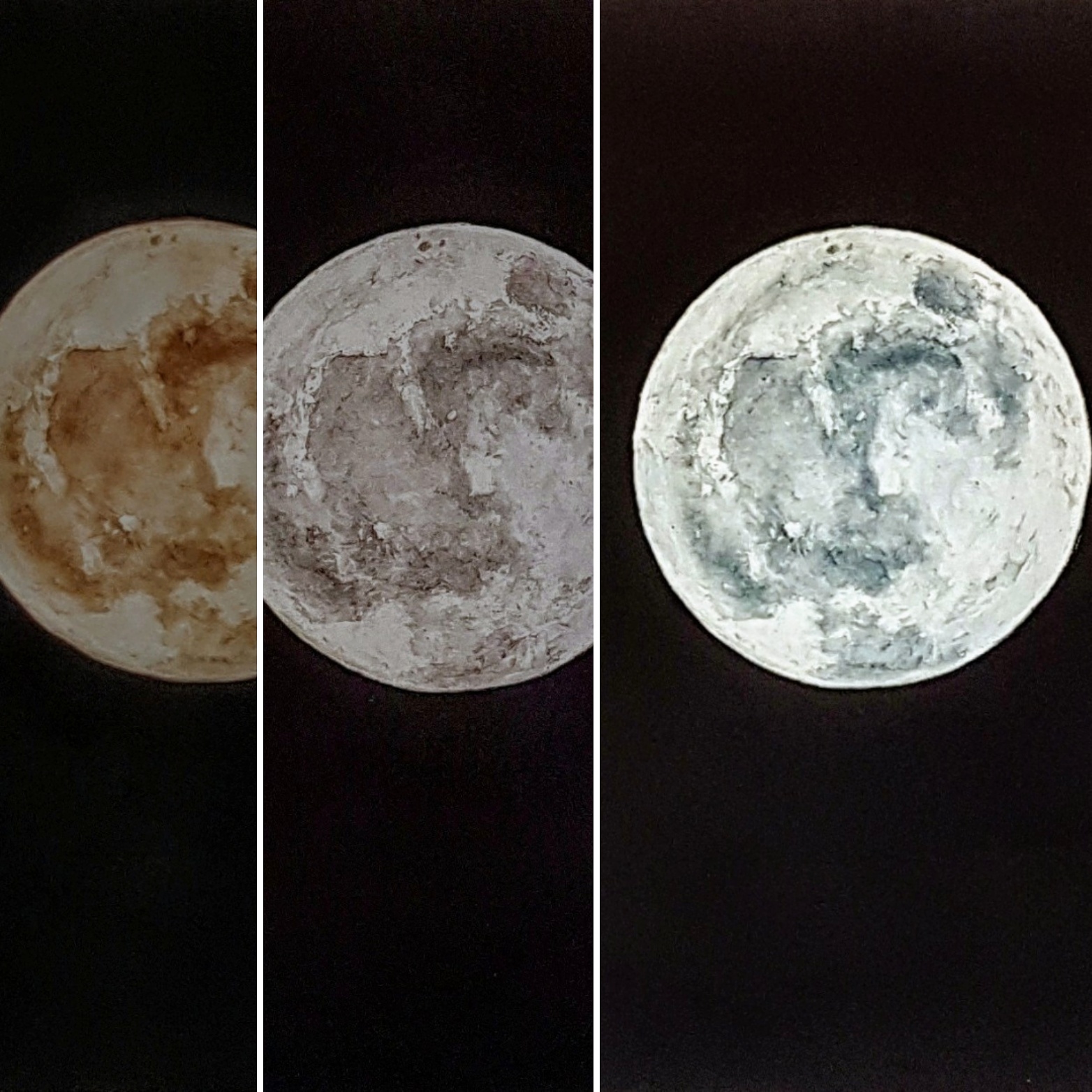 I've been back at Fife Dunfermline Printmakers Workshop this week for the first time in a while. All in an effort to produce something a bit different for the arTay exhibition event at Perth Festival of The Arts, which opens next week (18-21st May).
So I've produced these 3 different coloured versions of my Super Moon etching (image size 48x58cm). They're off to the framers now, but do go along to the event if you're in the Perth area and have a closer look at the moon than you'd normally get. There's a lot more detail thank you might expect in that bright orb hanging in the sky at night. Hopefully, I've managed to capture a suggestion of that with these.
There's also going to be hundreds of works on show by around 60 other artists, so plenty to see.
Here's the Blue version showing the full-sized print below.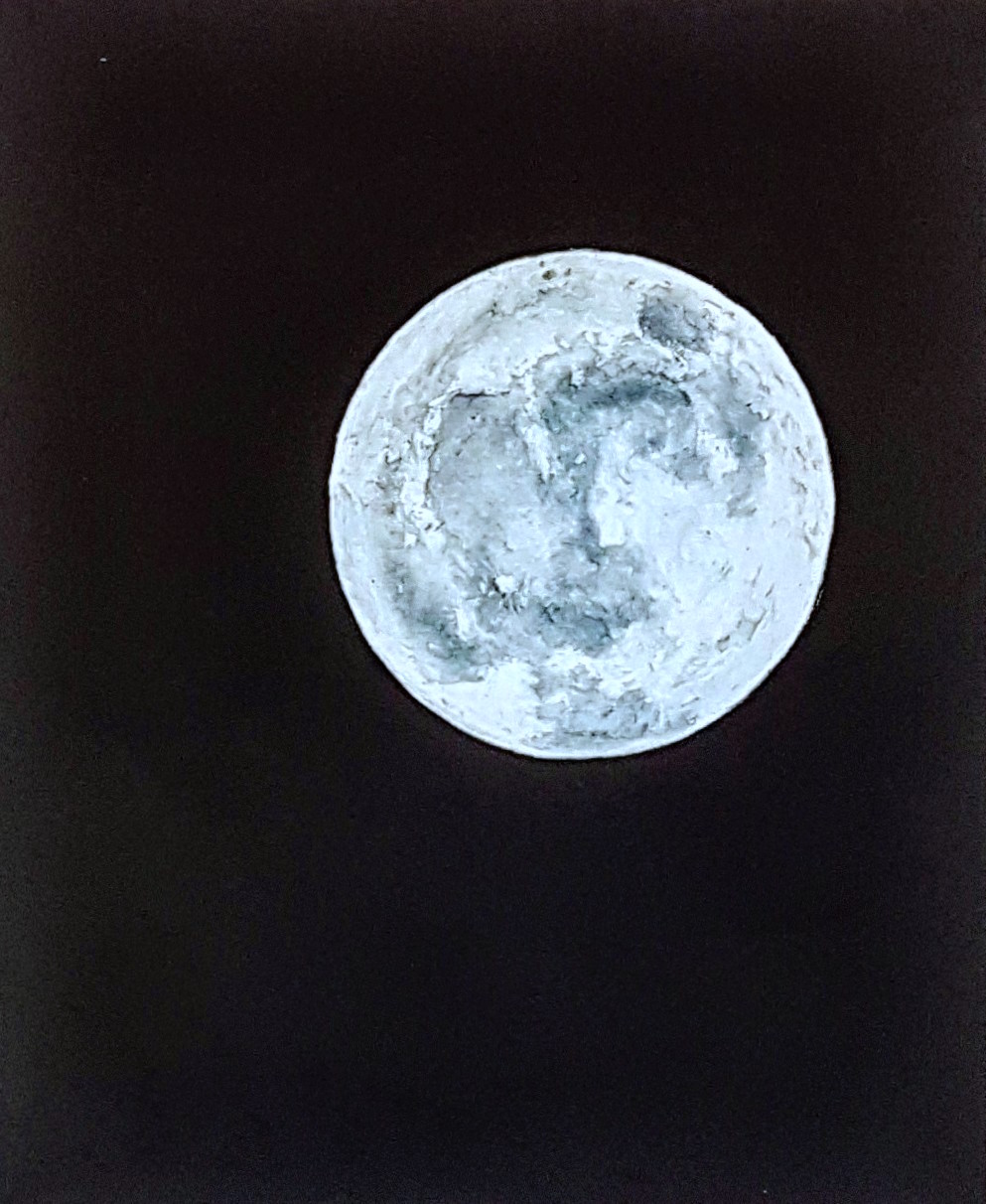 [wdi_feed id="1″]