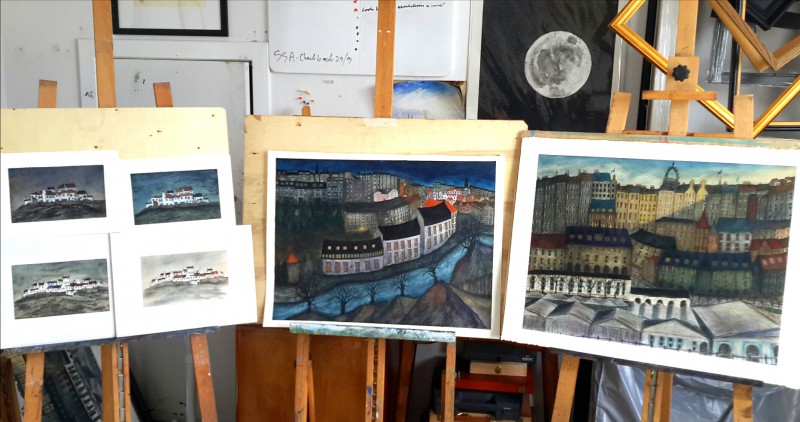 Just finished these 6 new paintings and will be taking to the framer in edinburgh later this week. They're off to the Quay Gallery in Aberdour, Fife, in a week or 2 and each is a hand-coloured etching painted in a variety of ways.
The one on the right, The Old Town, Edinburgh, is 65x50cm and was only just finished this morning. It has a watercolour base for the sky and buildings and the hard work was done with my recently aquired Faber & Castell pastel pencils. These were bought on Ebay by accident as I thought I was getting watercolour pencils (I hit the bid button in a bit of a panic to win them). Anyway, I'm glad I did because they are fantastic!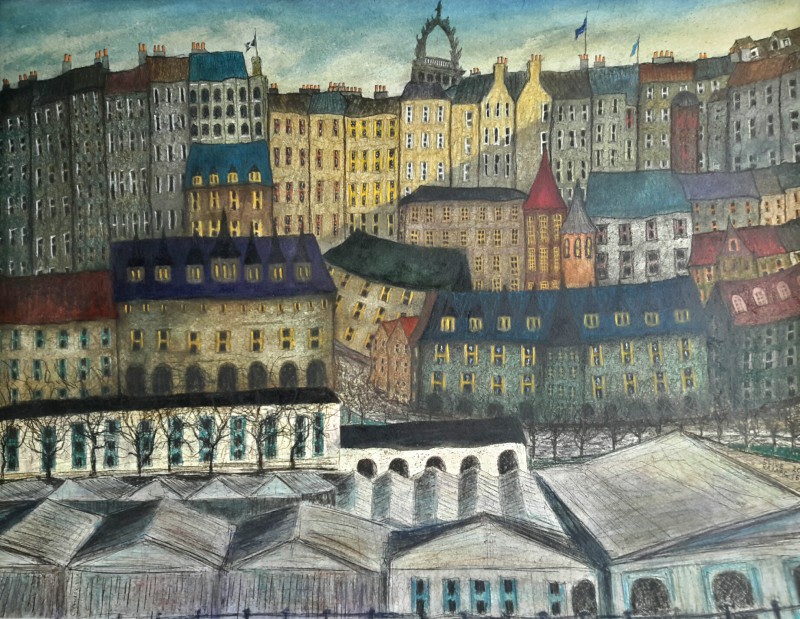 The middle painting, the 4th in my Dean Village series, is maianly watercolour over etching with a little copper acrylic for some of the roofs. It's roughly the same size as Old Town.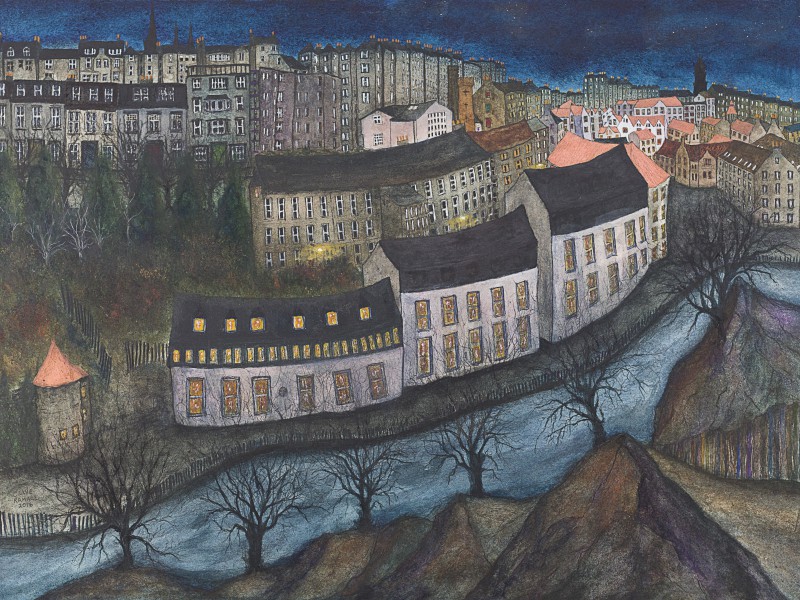 The other four paintings are done over 2 etchings of East Neuk scenes. Again, watercolour base with pastel and gouache for the buildings.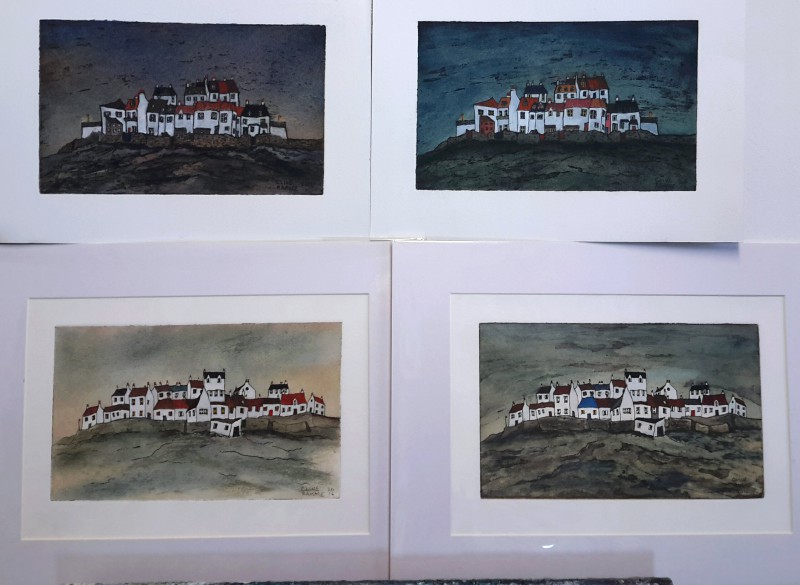 If you have the time do go to the Quay Gallery in Aberdour. It's a beautiful gallery and just happens to be in one of the loveliest seaside towns in Scotland. But wait a week or two!!