I have these two large pictures for sale at Gallery Heinzel's upcoming Winter Show. Opens on the 9th Nov and runs until March 2020.
Three Views of The Bass Rock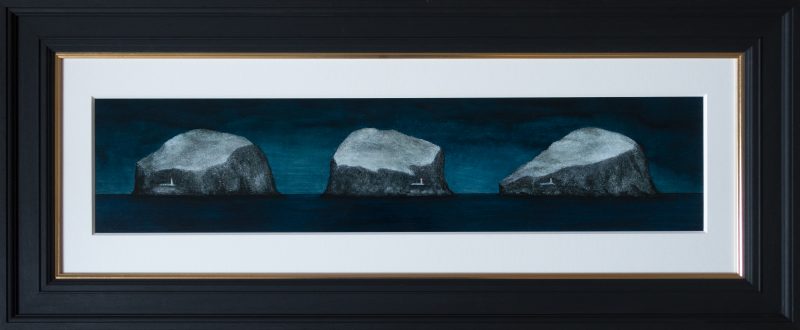 The above painting has been over a year in the making. It glows and looks great in this frame with non-reflect art glass. The tiniest touch of gold leaf adds a very subtle beam and sparkle to each of the lighthouses. I'd liked to have kept this one for myself, but needs must!
Non-reflective glass allows more light and colour to bounce back from the picture rather than off the glass. This also means there's no annoying reflections that prevent you seeing the picture properly. It's very expensive but well worth the money and I'll be using it more from now on.
Harvest Moon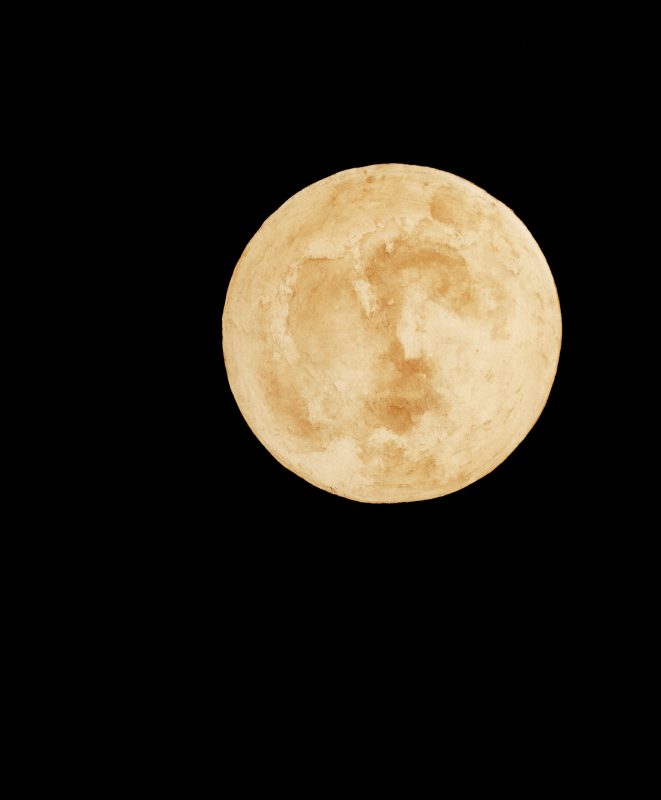 This Harvest Moon etching is the 3rd variation I've made from a single copper plate. This edition is the result of a seemingly never-ending series of painful and time consuming trials with various ink colours (each pigment having its own peculiarities which can make or break a picture). I'm finally happy with this combination. Fellow printmakers have asked how I got the blackest ink and palest orange together without a gap or mixing the two. The simple answer is with great difficulty, as both colours are wiped onto (and off) the plate together for a single pressing. For every successful print two others went in the bin. This is by far the most difficult print I've ever made!
This is number 9/20 and is framed and available at the gallery, but there are more unframed copies available. I also have some Super Moons and only a very few Blue Moons left for sale. Contact Gallery Heinzel or myself directly if interested.
The show opens with a preview between 11-2pm at Gallery Heinzel this coming Saturday.