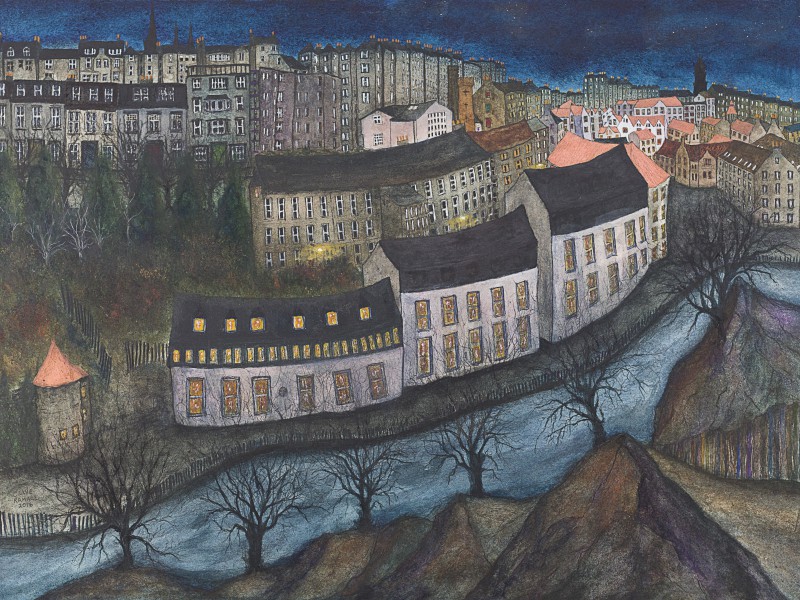 Here's my latest in the Dean Village hand-finished etching series. This one, the forth in the series, took by far the longest to complete, but I think there is more fine detail and a greater variety of colours in this than any of the other 3 completed so far. I used copper acrylic paint to give some of the rooftops more lustre and if you look very closely you might see some gold dust stars in the night sky.
I'm taking a break from this project now to work on a large-scale oil painting of the Bank of Scotland building, which sits atop The Mound in Edinburgh. This particular building has always been one of my favourites in the city and it helps to make that Old Town skyline one of the best in the world (to my mind anyway).
Here's how it's looking after the first wash of colours. A very long way to go as you can see.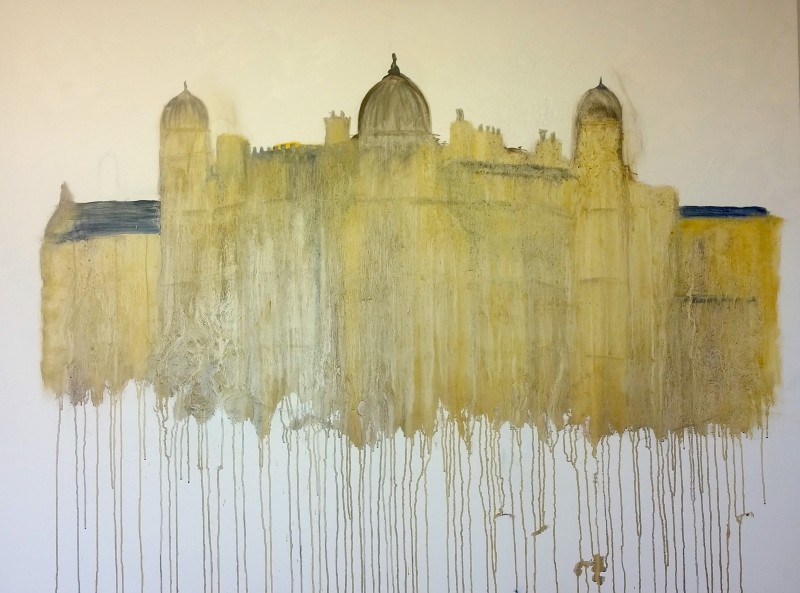 Macmillan Art Show 2016
I'm delighted to have had an etching accepted for the 2016 Macmillan Art Show. This takes place at Bonhams between 25-28th August and further details can be found in Scottish Art Scene article below (click the link to view the pdf). My etching of Arthurs Seat & Calton Hill is featured in the article, along with a short blurb about how it was made. Some of the other artists who's works are also going to be on show are also featured.
http://scottish-art-scene.com/2016.Edinburgh.Macmillan.Art.Show.pdf
© All material is copyright of Clive Ramage 2016
[ssboost url=http://www.cliveramage.com/blog]