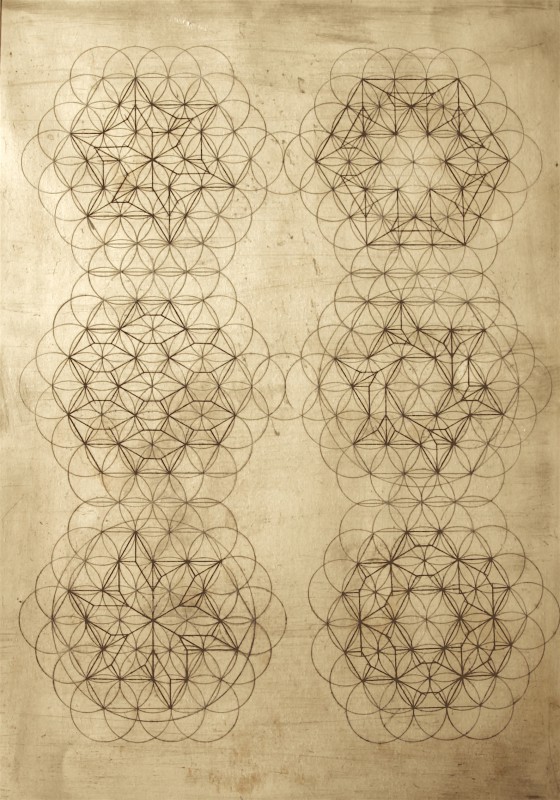 A little bit of background on the project Steven Blench designed and I printed as an etching and which has been included at the SSA open exhibition this year. It was great to get the piece on the front cover of the exhibition catalogue and also hung up at the entrance to the show as a huge blow up on vinyl.
Steven and his wife Ffion design and make plasterworks including highly ornate cornices and ceiling roses, among other things. They were to exhibit some of their work in Edinburgh earlier this year and Steven asked me if I had any ideas as to how they could render what they do in a 2D format to hang in a frame alongside their other work.
I pictured an etching featuring several of Steven's ceiling rose designs as a good way to show off the incredible detail at it's best. Etching on copper gives a very precise line and Steven's designs obviously required a huge amount of accuracy. So I prepared a large piece of copper plate onto which Steven enscribed his designs before I etched it and ran off a couple of prints.
We hoped to get something we could at least hang in that exhibition, but when the print was pulled it was probably much better than either of us had expected (see top picture). Steven and I agreed that this could be an interesting collaboration with more prints to come as a sideline to what we normally do. He took one of the prints home and, a couple of days later, came back with it having dusted down some lines and areas leaving the final design more prominent (bottom left).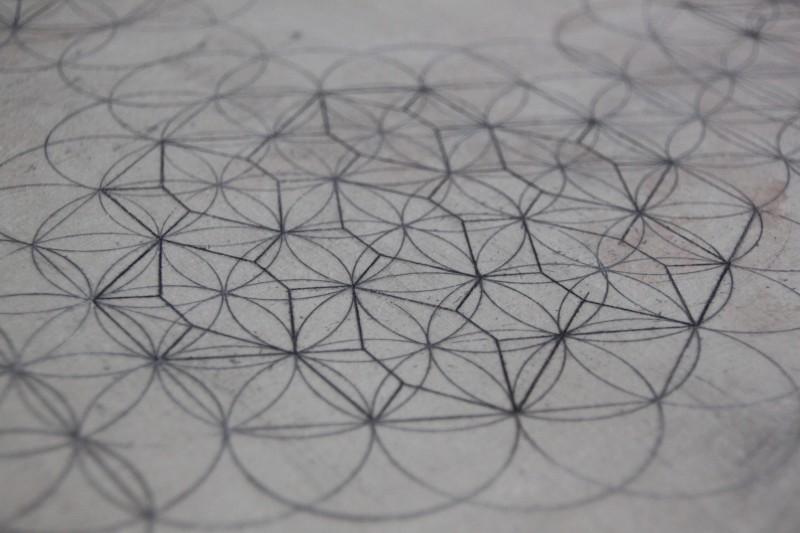 This process informs the next, which is to render the 2D design into a 3D plasterwork (top photo).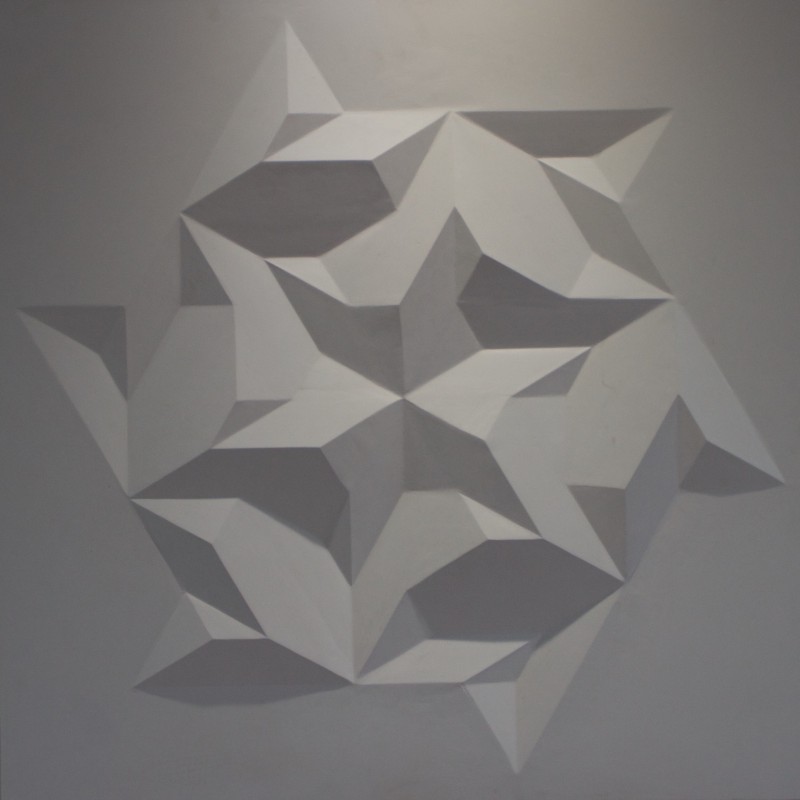 The print was exactly what we had hoped for but then one of those happy accidents occured that added that something extra to the final piece. I'd been keen to show the prints to Steven asap, so they hadn't been allowed to dry properly. I resoaked and dried them out on an old piece of plywood, not realising there was a residue of sepia watercolour on it. This soft tone bled out across the wet paper giving the prints a lovely 'antique' feel.
Prints are available from the RSA building on Princes Street until 24/11/16
£260 unframed (£350 framed)
See link for exhibition details: SSA 2016 Exhibition
See more of Steven and Ffion's work at: Chalk Plaster Design: Our Story