I just had a fantastic whistle stop tour round 3 of London's best art exhibitions on at the moment. Egon Schiele has been one of my all-time biggest inspirations (especially his landscapes), but it was a real treat to spend 2 whole hours in the wonderful Courtauld Gallery, analysing his incredible fugurative drawings and paintings. I ended up writing notes on my phone about his use of colour and line, his techniques having always remained elusive to me since I'd only ever seen his work in books before. Seeing those paintings in the flesh, so to speak, was very revealing indeed! His precission line is backed up by almost invisble traces of watercolour for tonal work and his use of dry brushes to apply gouache for the deeper skin tone, hair and clothes (as well as appearing to use a brush to scrape back some of the paint to lighten or add highlights) was done with such care that it looked almost impossible to replicate time after time throughout his works, but he managed it somehow.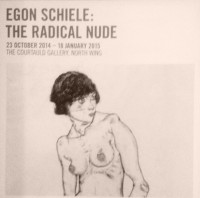 I also spent an hour at the National Portrait Gallery and particularly enjoyed the Grayson Perry exhibits (having watched the accompanying tv show Who Are you? I love his "pots" and can't imagine how he makes them and at such a rate, on top of everything he does. I also saw a couple of great Lucian Freud paintings up close, which again never fails to impress upon me the importance of paying attention to detail. Every square millimeter of his Caroline Blackwood portrait below has been painted with mind-boggling care and attention.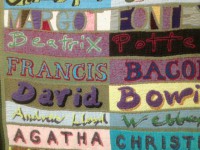 So after almost 5 hours to get here this morning and a long day of bashing the galleries, I have a night on the train home to look forward to. I thought I'd booked a sleeper cabin, but it turns out it's a normal bloody seat (and to add insult to injury, I appear to have neglected to upgrade to the reclining variety!). Still, I'm looking forward to making a start on building up my stock of portraits and figure drawings, paintings and possibly prints too. It's my New Year's resolution to fill this website with a new section of these soon.
Watch this space!