My Work Featured in The Fortnightly Review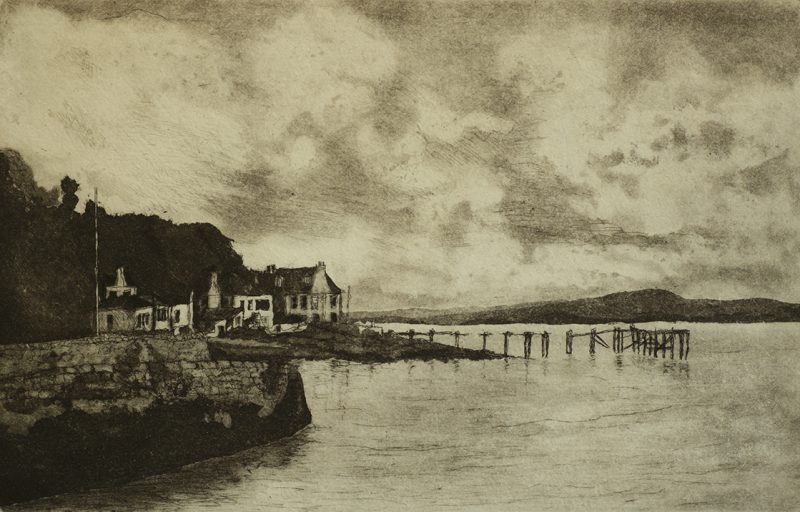 One of the greatest joys of being an artist, alongside getting to do what you love on a daily basis, is when you get a request to use one of your pieces for something other than to adorn a wall.
Over the years, my work has been used to promote whisky (Tobermory) as well as various exhibitions, including the RSA and SSA annual open shows. More recently I was contacted by The Fortnightly Review with a request to use my etching of The Old Pier, Aberdour to illustrate a memoir they were about to publish by author John Matthias. Of course I gave my consent and was delighted to be given an opportunity to have my work published in such an august and highly respected literary journal.

The memoir itself is the fascinating and highly evocative story of a family who have had a very close personal connection with Aberdour and the old iron pier over the past 100 years. I loved reading how that decrepit old pile of rusted iron had once played a significant role in the First World War, allowing naval sailors to land closer to home in Fife before their battleships went on to dock at Rosyth further round the coast. Never in a million years would I have guessed at anything of this history and, had I not made that etching and posted a picture of it on my website, the editor would never have contacted me and I'd still be unaware of the intriguing past life of what is a very familiar landmark! I've said it before and I'll say it again, art often opens up conversations that can lead to the forming of new relationships, business ventures or even inspire all kinds of other things which might not otherwise happen or … or in this case, be discovered.
I was particularly surprised to read that the entire Grand Fleet of the British navy – comprising scores of battleships and support vessels – had dropped anchor in the Firth of Forth on 11th November 1918 (Armistice Day). And how there had been "excuberant rejoicing" with fireworks and dancing on board the ships that lay across the length and breadth of the firth like a pontoon bridge when the Germans finally surrendered.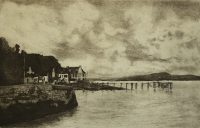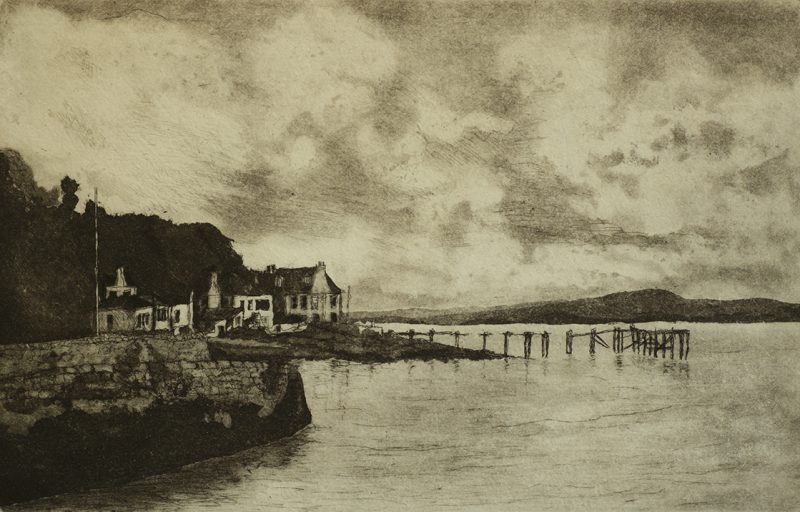 I currently have 2 of these etchings available at half price in my Big Cartel shop. That's just £100 each using discount code 5WXW5X. Click here to visit my shop or send me an email if you'd like more information and .
To find out more about the pier and to read this beautifully evocative memoir of life in and around Aberdour during wartime, and through the decades since, click here.
Here's a link to some incredible footage showing the Grand Fleet at sea during WW1.