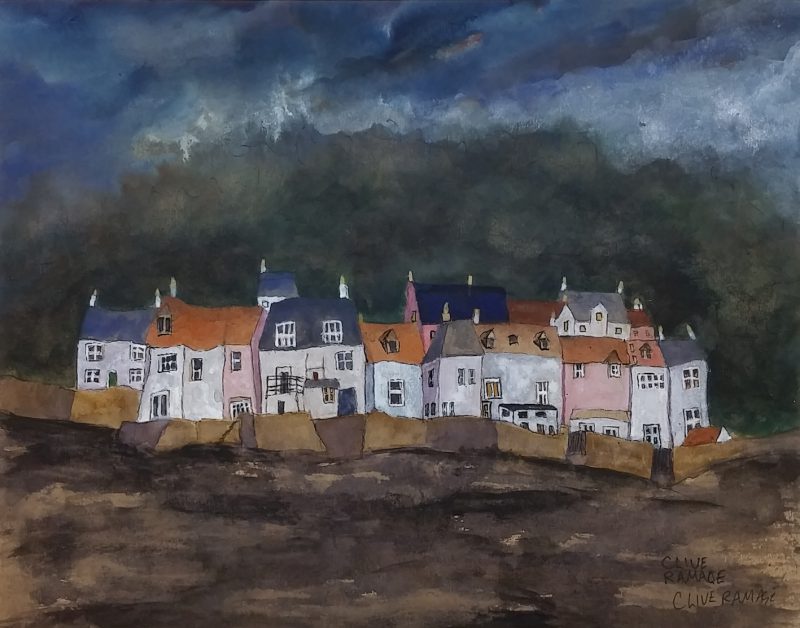 I've been meaning to update my blog for weeks, but it's only now (while bed-ridden with flu for a 3rd day on the trot) that I've had the time to stop and think about what to write.
Well December was a very good month for a start. With 4 separate exhibitions on the go and several paintings and etchings off to new homes for Christmas it was all a bit hectic, in a good way! I was delighted to get pieces accepted for both the SSA and the RSW annual shows, both of which were held at the RSA building on The Mound in Edinburgh during Dec/Jan. My watercolour of Limekilns, Winter Afternoon (above) sold on the preview day of the RSW show, which was a nice little confidence booster to start off the new year!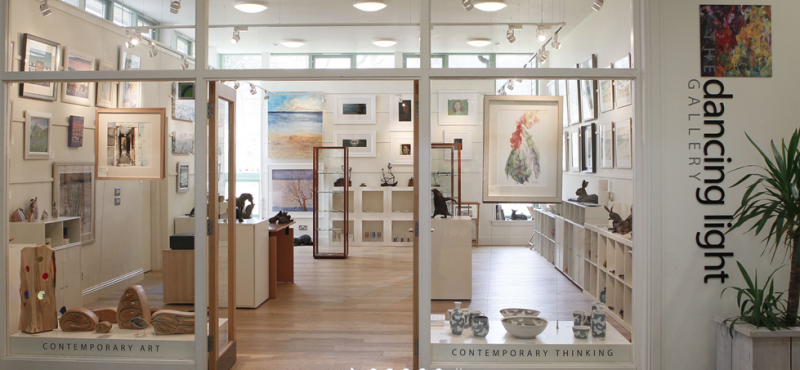 Dancing Light Gallery
January has been kind to me once again this year. I was approached by Dee at  Dancing Light Gallery near Whitmuir and asked if I would like to show with them. We arranged for me to visit the gallery (which is stunning if you haven't already been … it's well worth a special trip!) and I took some examples of my work. I was very pleasantly surprised by the beautifully lit space and by the quality of the work on show. It's definitely one of the better galleries I've visited recently and when you add the fact that there's a fantastic organic farm shop and restaurant in the same complex then it's a great place to spend an afternoon.
So I am delighted to say that I'll be exhibiting with Dancing Light Gallery in two separate exhibitions later this year. Firstly, in a printmaking exhibition during October/November where I'll be showing my etchings; and secondly in the mixed Christmas exhibition, where I'll show several paintings. I'm really looking forward to working with the owner Dee and her colleagues at this beautiful gallery and hope it's just the beginning of a long and fruitful relationship.
Gallery at Fifty Five
I'll also be exhibiting for the first time with another new gallery this coming March. I stumbled upon Gallery at Fifty Five in Stonehaven while visiting friends there last year. I was immediately struck by this small but very ambitious gallery. The work on show by Martin Nelson was truly outstanding and I chatted with the owner Eion for a good while about it and about art in general. It was great to meet a gallery owner who not only knew his artists well, but also loved their work and wanted to talk about it. Follow the link above to see the high caliber of artists showing here.
So with only a month to go now before that exhibition opens, I'm determined to get out of this bed and back into the studio. I'll be finishing off the paintings I have for the Stonehaven show as well as working on new etchings for the exhibitions later in the year at Dancing Light. I'll post opening details for all of the above exhibitions asap …
Oh … and a belated Happy New Year to you!
[ssboost url=http://www.cliveramage.com/blog]