During the coronavirus lockdown I began to paint a series of small watercolours featuring bothies and cottages situated in dramatic and atmospheric landscapes. This came from a wistful desire to be free to roam again, back in my beloved Highlands. They are highly idealised but typical of the bothies and cottages found in the Scottish Highlands and around the coast here. These have become my popular Little Cottage series of paintings, which I initially sold through the Artist Support Pledge on Instagram.

Here are a few examples, but more can be found for sale at my Big Cartel Shop.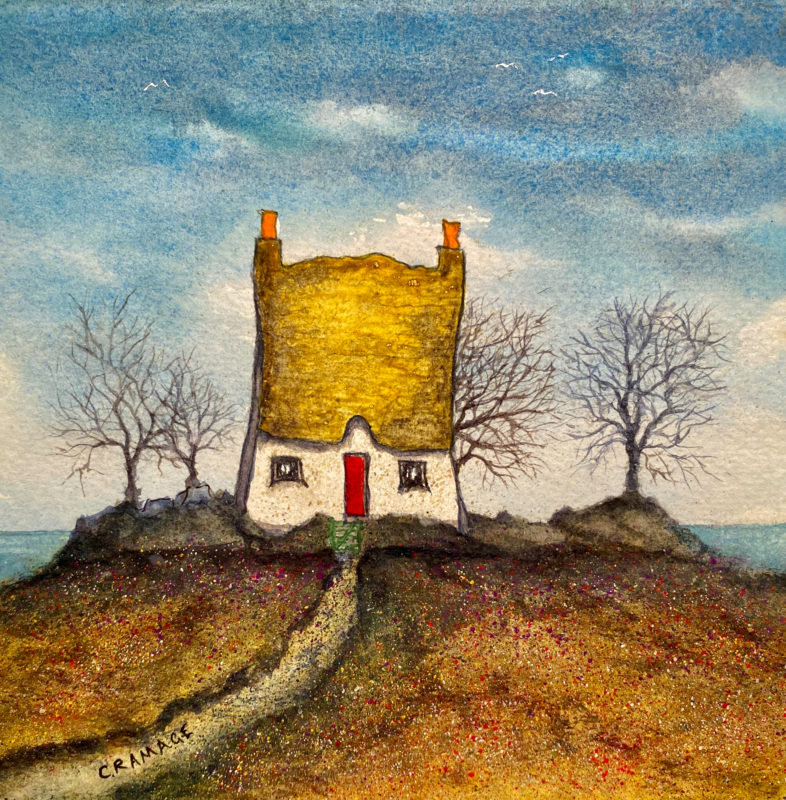 Lockdown Inspiration
Like everybody else, after weeks of being housebound I longed to escape. I pined constantly for the sea and the hills and just to drive north and west for miles and maybe end up spending a night or two in such a cozy little cottage by the sea, or maybe beneath a towering mountain. It's the kind of thing I would often do, but now it felt like a beautiful though impossibly remote dream.
We are so lucky in Scotland to have such fantastic scenery within an hour of almost anywhere in the country. And our extremely varied climate can transform the landscape before you and transport you from the pastoral to the sublime – often in the blink of an eye! Scotland is an artist's paradise and it's no surprise Turner enjoyed many sketching trips here and made the most of what this little corner of the world has to offer. But the whole of that magnificent scenery was out of bounds for all but those lucky enough to already live there.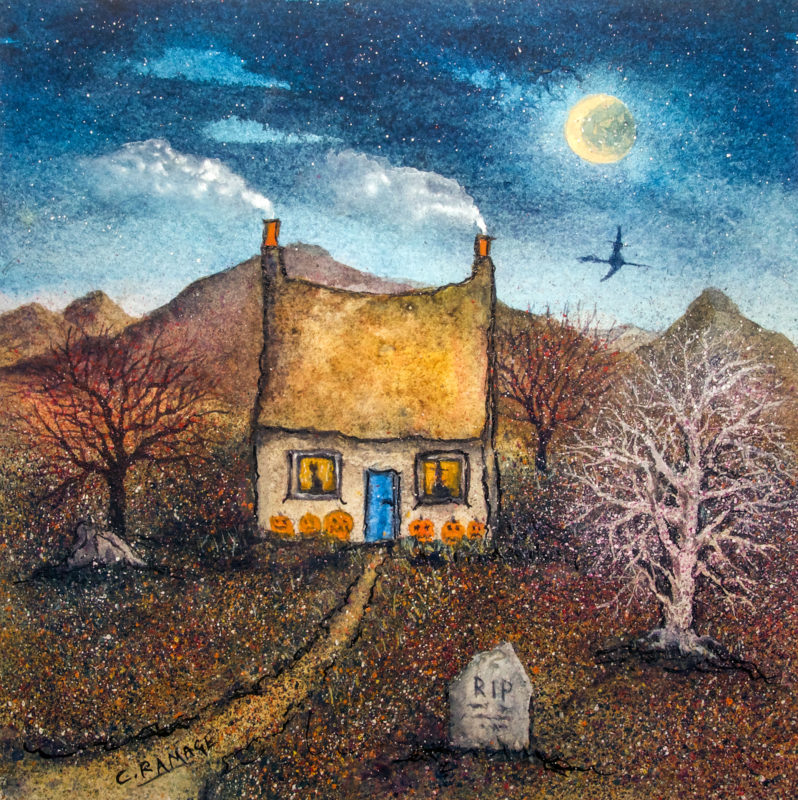 My Ideal Home
If I was going to have to live in total isolation, these were the idyllic places I'd choose to be. And so, if I couldn't go to them, I'd just have to paint them instead! There'd be a coal fire burning inside, a dram on the table and the weather could be doing its worst outside for all I'd care. I'd be more than happy working away and living in a far flung, romantic place like that. And now that lockdown has been lifted I still would be! Being able to imagine something and wish for it is sometimes all we can do!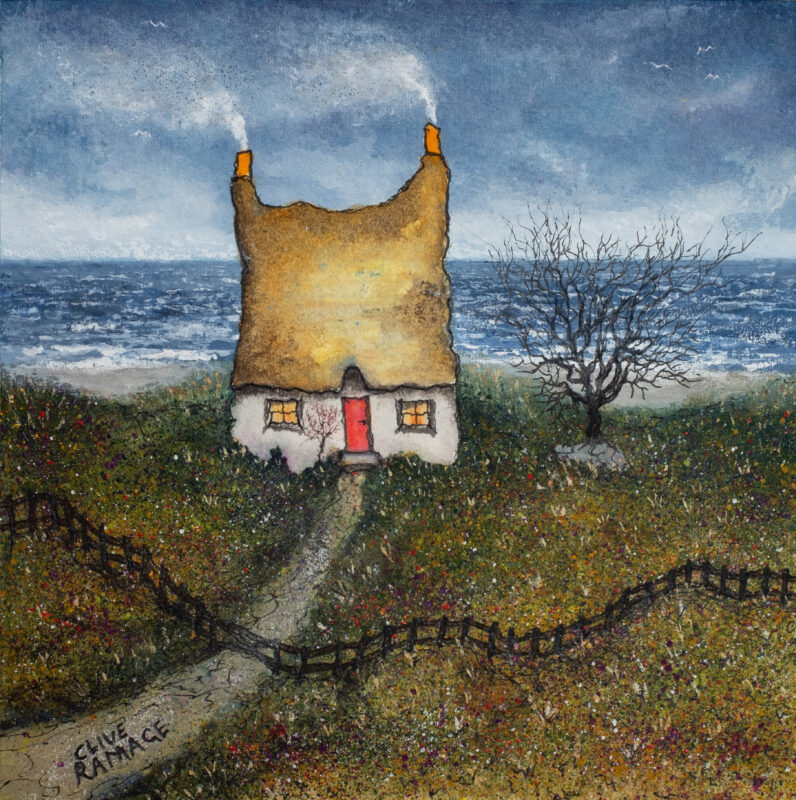 Isolation is fine when it's you who decides the whens and wheres of it. But these paintings would never have come about if it hadn't been for that lockdown. So every cloud … and all that!
I'll keep painting these little scenes as doing them gives me a lot of pleasure. Especially when I can't escape the daily humdrum of life at home.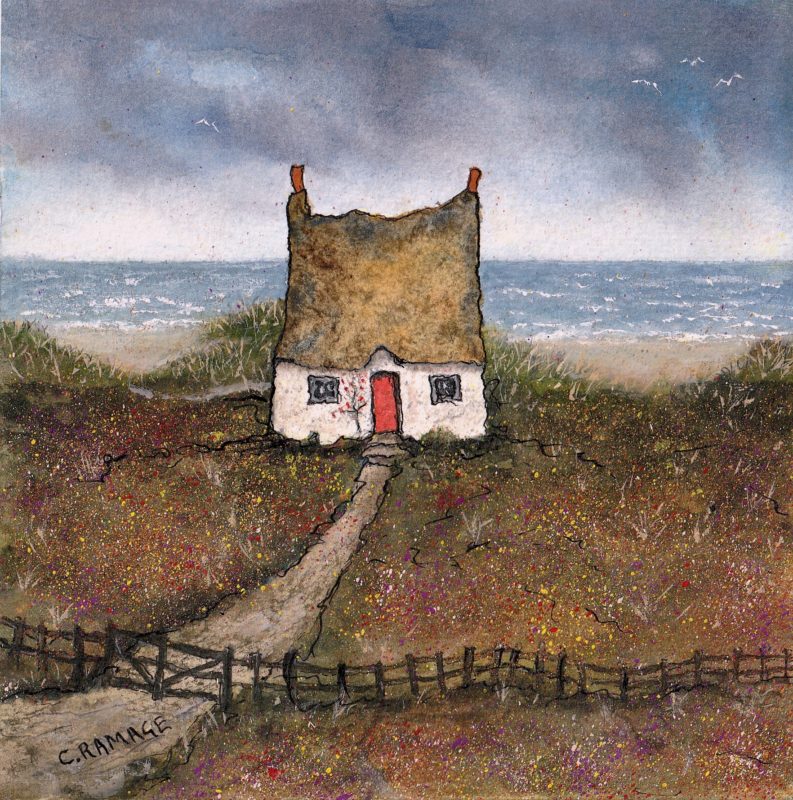 How to get your own Little Cottage painting
If you'd like to have your very own Little Cottage original painting you can find them for sale at my Big Cartel Shop. Click here to see what's available now. They sell as fast as I can paint them, so if there's nothing available right now then feel free to suggest something and I might paint one just the way you want it!
And keep an eye out on my Instagram page for up-to-date details of the latest pictures that are available to buy. That's where I post them first!