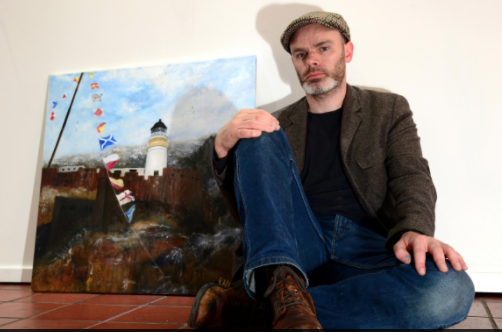 Though I may not look it in this photo, I am pretty happy right now! Mainly because it has been a fantastic and very busy few weeks!
First of all there was my solo show during November at the Fire Station Creative in Dunfermline. There was a great turnout at the preview night, with over 100 people coming along in total. It was great to sell some paintings and also to have a chance to get some feedback on my most recent work, which I'm glad to say was very positive.
Then there was the Edinburgh Art Fair, where I was showing some of my etchings and demonstrating printmaking techniques alongside my Fife Dunfermline Printmaking Workshop colleagues. Once again, the place was heaving for 3 days and it was wonderful to be part of such a hugely popular event.
And just this past weekend we threw our Fire Station Creative studio doors open to the public (over 1500 of them in all) and let them see where we do our stuff and how we do it. Again, it was fantastic to get to speak to lots of lovely and very interested people about my work in general, my recent lighthouse project and travels in particular and also to share some of my techniques and ideas. I also got lots of encouraging feedback about my work, which is always more than welcome! I'm really looking forward to the next open studios event when it comes.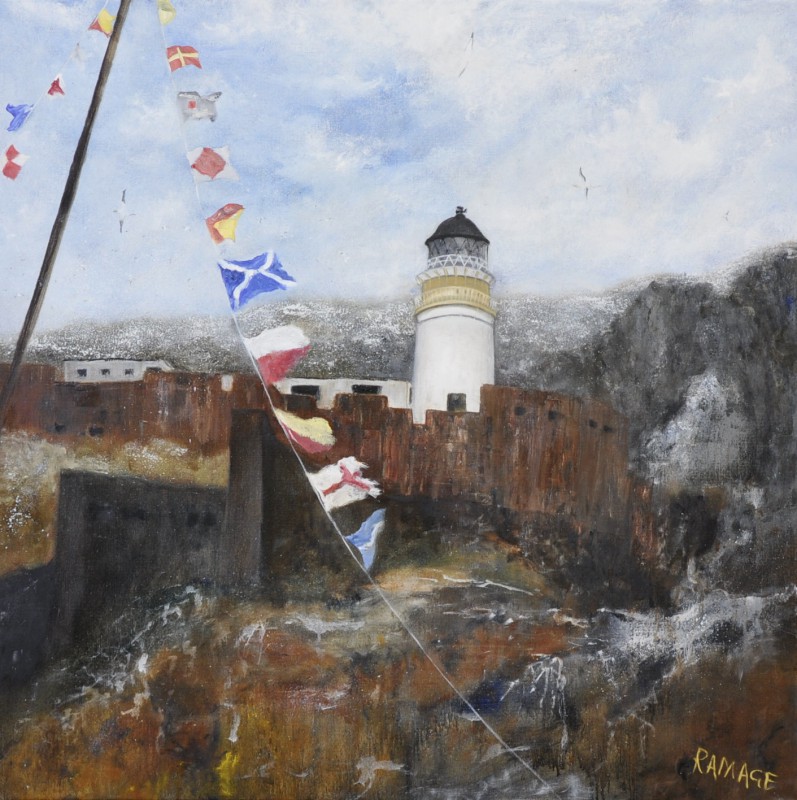 This afternoon I delivered 4 of my recent paintings of lighthouses to Morningside Gallery in Edinburgh, including this one above of the Bass Rock Lighthouse (80x80cm, oil on canvas). They also have a selection of my etchings and some other paintings for sale too.
I'll be taking some more paintings and prints to Marchmont Gallery this weekend, including my Super Moon etching (48x58cm) which features below. Despite being rather large, this has proved to be my most popular etching to date and I'll be busy over the next week or so pulling several more prints from the large etched copper plate in order to meet the orders I've taken in the past couple of weeks.
There's still time to order a Super Moon print or any of my others and have it ready before Christmas if you're quick by the way! Drop me an email if you are interested. Also, see and 'like' my Facebook page Clive Ramage Artist for regular updates on my work, pictures and exhibition info.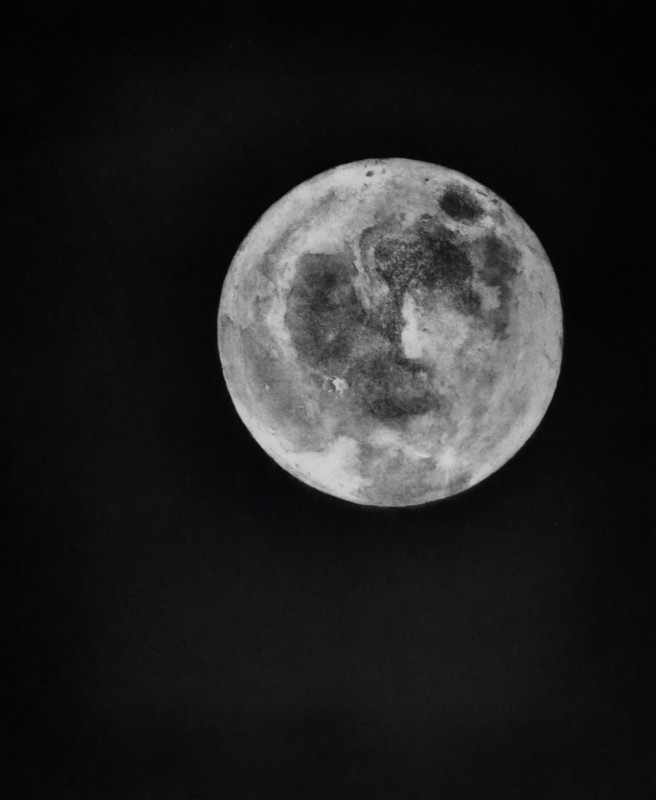 [ssboost url=http://www.cliveramage.com/blog]