Only 2 weeks to go until my solo exhibition at Fire Station Creative. Here are some words and pictures to help shed some light on what will be hanging on the walls there. The preview will be held between 7.30-10pm on Friday 6th November and the show runs until Sunday 22 November. I hope to see there.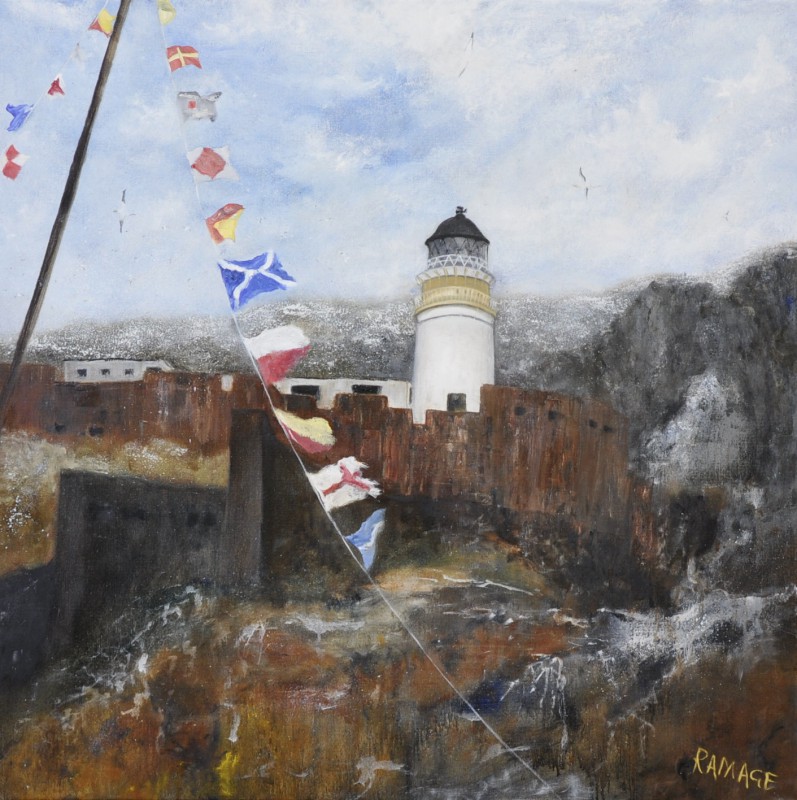 I grew up in Arbroath, so have always been drawn to the sea. Each night, like clockwork, the Bell Rock, the Isle of May and the Fife Ness lights would intermittently flash their beams out across the cold, dark sea miles and I would watch – mesmerised at my bedroom window. I'd follow the fishing boats as they puttered out into the firth from the harbour, eventually becoming little more than red and green dots that slowly edged beyond the moonlit horizon. The twinkling orange lamps of St Andrews and Kingsbarns would beckon to me from far away across the Firth of Tay and illuminate my dreams. Those mysterious, exotic lights across the sea have continued to tantalise and inspire me and I have always wanted to capture something of that magic and atmosphere in pictorial form. So my campervan travels around Scotland's coast this year have provided me with a wealth of inspiration for new paintings and etchings; I feel I have barely begun to scratch the surface with the work for this exhibition.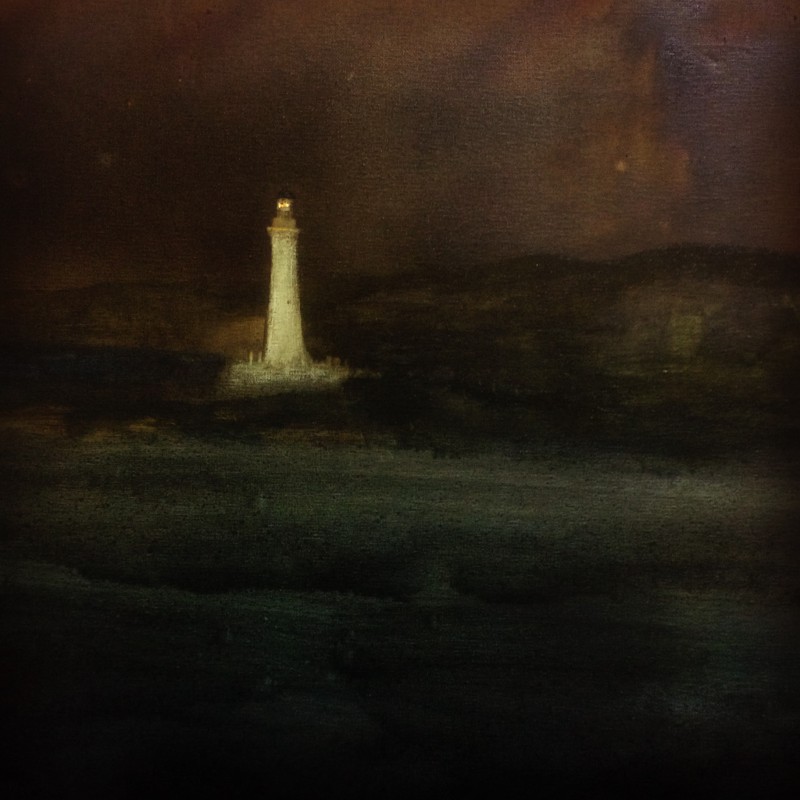 I quickly discovered that it wasn't so much the lights themselves that were interesting me pictorially, but their situations within the surrounding landscape and the wild spaces between them. Lighthouses proved to be a wonderful general theme for the trip and also a great focal point for some of the paintings, but the 'interesting' Scottish weather and the colours and atmosphere of each location probably became the more important feature of the work.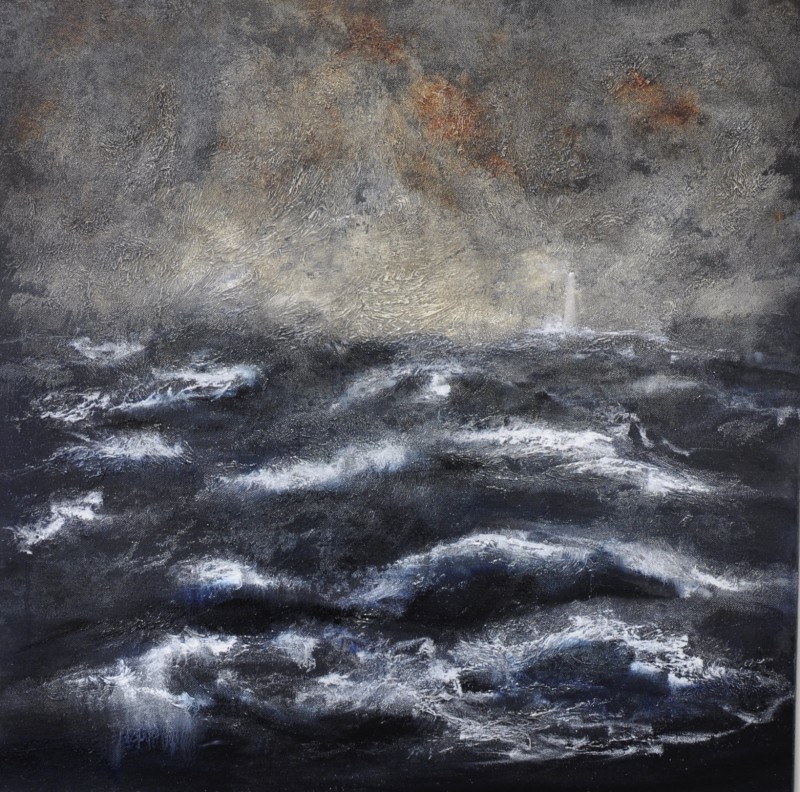 I was very fortunate to be awarded a grant by Fife Contemporary Arts and Crafts to help fund my travels, which took me from The Mull of Galloway at the south western tip of Scotland to Stromness in Orkney. I have yet to reach Muckle Flugga, Scotland's most northernly lighthouse, but I will get there one of these days!